March 15, 2022 – West Bend, WI – Local restaurant owner Skinny Vic aka Vicki Lehnerz's  recent post on social media regarding her frustration with customers who were mistreating her staff has taken on a life of its own.
"Well first it makes me angry and then it just it devastates me it actually makes me shake a little bit now and gets me really worked up. To not stand up for them, for me, is huge so that's the reason I put it out there; people have to realize there's no reason to treat anybody like that."
The initial story was published Monday afternoon and within a matter of hours the comments and support started pouring in.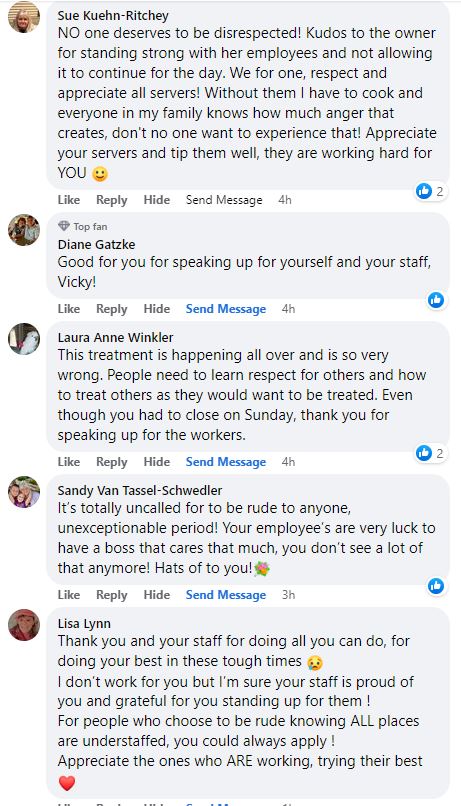 Below is a portion of a note Vicki Lehnerz posted on social media on Sunday.
SO WHEN YOUR FAVORITE PLACES ARE CLOSED DUE TO STAFFING ,OR IN OUR CASE TODAY, RUDENESS TO THE STAFF, you can understand why!
We are all working very hard to SERVE YOU- please be kind and if you must- reach out to the owner! My staff doesn't deserve to be treated with such disrespect.
In a world so full of anger and hate-
SHOW SOME LOVE!
Lehnerz said Milwaukee TV stations are planning to visit on Tuesday around 11 a.m. She encourages people to show up in support of kindness.