Exploring Miller Park with a Japanese student from West Bend's sister city | BY Jen Rinzel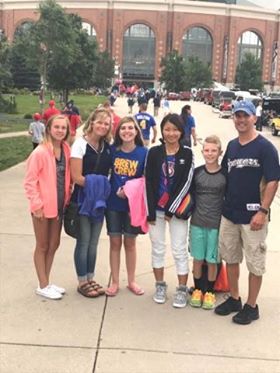 August 3, 2017 – West Bend, WI – The Rinzel family is hosting a student this week from West Bend's sister city Aisho-cho, Japan.  
"This is our third year," said Jen Rinzel. "We find it to be a great experience for our family. Especially for our kids. It helps them see what life is like outside the U.S."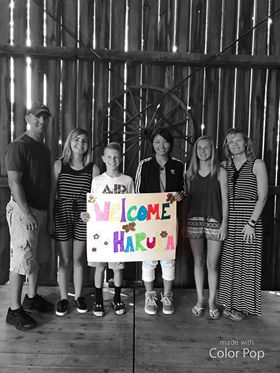 On Wednesday when students arrived Haruka met the Rinzel family at a ceremony at Lac Lawrann. Then they had lunch and jetted to Miller Park to enjoy the Brewers game vs. St. Louis. "Haruka tried dippin' dots at the game for the first time and said they were delicious," said Rinzel.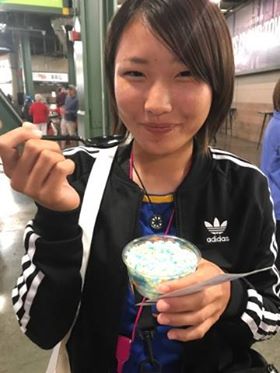 The language barrier is one of the most challenging aspects for host families and students alike.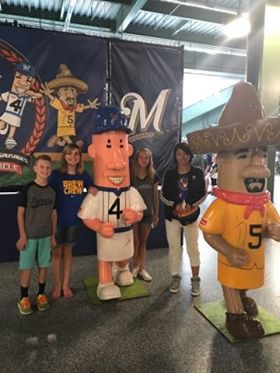 "The Japanese know very little English so we rely on the translator on my phone to communicate with them," said Rinzel.
"This way they seem to understand what we're saying and they can answer most of our questions. It's a short time that they are here, so we try to make the most of it."
Watch for more stories from host families who are taking part in the week-long visit of students from Aisho-cho, Japan. If you see our guests at tonight's Music on Main please submit your photo for publication.