Fate of West Bend Shopko building could be in hands of real estate investment trust
Jan. 26. 2019 – West Bend, WI – In December 2018 an article was posted at WashingtonCountyInsider.com regarding the pharmacy at Shopko transferring prescriptions to Kroger-owned grocery stores. Following that article, questions arose about the future of the store. Today, we have answers.
The Shopko store sits on a 9.44 acre site.  According to tax records, the 2018 assessment was $6,950,000 and the property tax was $120,809.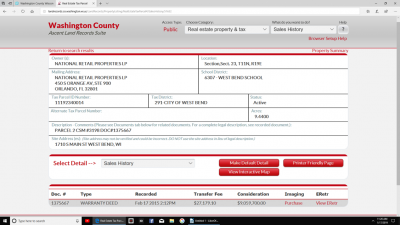 On February 17, 2015 the property was acquired for $9,059,700 by National Retail Properties of Orlando, Florida.  According to their website, they are a Real Estate Investment Trust that owns over 2,800 properties, 34 of which are in Wisconsin.  In their 2017 Annual Report they note that across their portfolio they had an occupancy rate of 99%.
South Main Street in West Bend has proven to be a viable area for commercial development. In the past, there have been instances where the locations are more valuable than the existing buildings. Recent tear downs that come to mind are Dairy Queen, 1200 S. Main St. (now Panda Express); Coachman House, 1006 S. Main St. (currently Forward Dental); Kohls Grocery Store 1921 S. Main St. (first became Walgreens, then Kwik Trip); and the second Bend Industries location, 2180 S. Main St. (now Meijers).
Less recent examples are the first Bend Industries location at 575 W. Paradise, (now Menards); the first McDonalds (currently AutoZone); the original Arby's & Burger King locations at 730 W. Paradise and 750 W. Paradise (now Panera Bread), and the Sambo's Restaurant at 1526 S. Main St. (which was several other restaurants before Bank Mutual).  The original West Fair Mall is now the South Pick & Save building, 2518 W. Washington.
Longtime residents can probably think of other examples of South Main business properties being repurposed.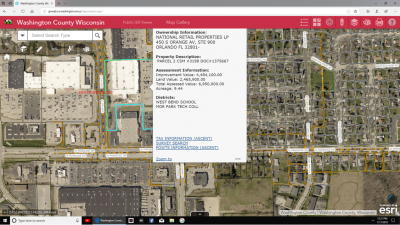 Shopko is based in Ashwaubenon, WI.