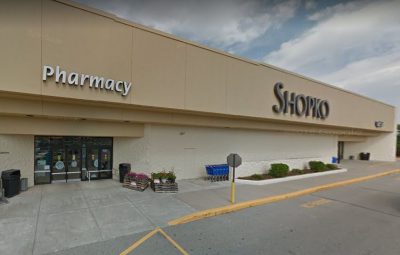 Dec. 11, 2018 – West Bend, WI – It looks like the Pick 'n Save stores in West Bend will soon be acquiring the prescriptions from Shopko pharmacy.
A portion of an article from Progressive Grocer is below.
The deal brings pharmacy files at 42 Shopko stores – including 25 Wisconsin locations – to the Cincinnati-based grocery giant, which will transfer the subscriptions to Kroger-owned grocery stores near the affected Shopko pharmacy customers, the news outlet (Milwaukee Journal Sentinel) noted. Stores that will receive the prescriptions include Pick 'n Save, Metro Market and Copps locations, all of which are part of Kroger's Roundy's subsidiary.

Wisconsin Kroger locations to receive the new customers include ones in Appleton, Fond du Lac, Grafton, Green Bay, Kenosha, Kimberly, Manitowoc, Marshfield, Menasha, Neenah, Oshkosh, Plover, Racine, Rothschild, Sheboygan, Stevens Point, Sussex, Watertown, Wausau, West Bend and Wisconsin Rapids.
Kroger acquired Roundy's supermarkets in December 2015; that deal included the two Pick 'n Save stores in West Bend.
Shopko is located in the Paradise Pavilion in West Bend, 1710 S. Main Street.
Terms of the agreement have not been disclosed and a prescription-transfer date has not yet been released.