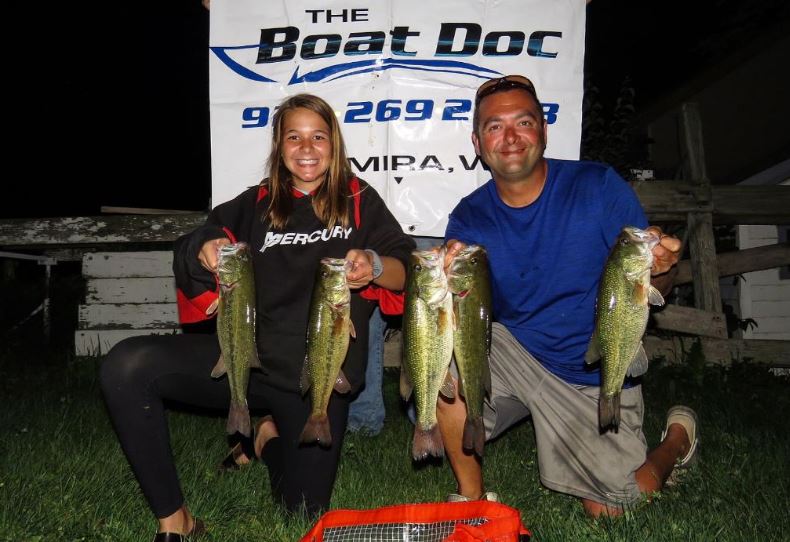 August 2, 2018 – West Bend, WI – The Kettle Moraine Monday Night Bass tournaments made its 12th stop of the year on Big Cedar Lake Monday, July 30.  A great weekend for being on the lake usually will bring tough fishing conditions for the league and this was exactly the case.
1st Place-Taking the top spot for the night was Joe Koch and daughter Emma.  The pair had a 5 fish limit good enough for 10.31 lbs.  It was the first win for the pair.
2nd Place- Runners up on the night were Tyler Lauters and Bryan Miller. The duo had a 5 fish limit at 9.95 lbs.  The team has been very consistent coming into the second half of the season.
3rd Place- Taking big bass honors in the evening and 3rd was Dave Wedegatz and Dean Sheldon.  Keeping the weights tight the team had a 5 fish limit at 9.91 lbs.  They also took home big bass honors with a 2.53 lb largemouth.
The 13th stop of the season Monday, August 5 will be at Kettle Moraine Lake.