Fire at John's Hobbies in Hartford
March 7, 2019  – Hartford, WI – The Hartford Fire Department was on scene Thursday afternoon at John's Hobbies, 54 N. Main Street in Hartford.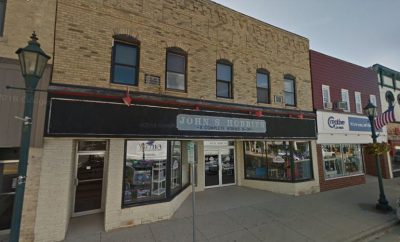 According to City Administrator Steve Volkert some people coming out of a neighboring business saw flames and smoke and called in the fire. That was around 4:10 p.m.
Main Street was closed to traffic while firefighters extinguished the fire.
The cause of the fire and amount of damage has yet to be determined.
Main Street has since reopened to traffic with one emergency vehicle still on scene at 5 p.m.
Early word is the fire may be electrical in nature. Nobody was injured.
More information will be posted as it becomes available.