Fire Departments from Washington County assist in fighting large fire Saturday morning in Town of Grafton
January 4, 2020 – Ozaukee Co., WI – Fire Departments from Germantown, Slinger, Jackson and Fillmore helped in fighting a large fire Saturday morning in neighboring Ozaukee County.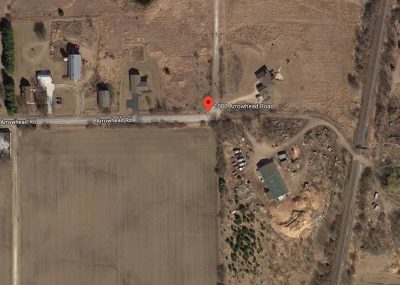 According to the Village of Grafton Fire Department:

This morning at approximately 3:23 am, the Ozaukee County Sheriff's Office received a report of a large fire in 1000 block of Arrowhead Road in the Town of Grafton. Upon deputy's arrival, a business was found to be completely engulfed in flames. The Grafton Fire Department was sent.

While still responding, the incident was upgraded to a Full Still Assignment bringing Cedarburg and Port Washington. As a large glow was seen in the sky from over a mile away, Grafton upgraded to the 1st Box Level.

Once on scene, Grafton Command upgraded to a 2nd Box Level with Water Tenders to the 3rd Level. Responders found a large storage building completely involved in fire. The building was used to store vehicles and equipment for a tree service company. All contents of the building and three trucks were a complete loss. Fire Departments that responded to assist Grafton included:
Cedarburg Fire Department
Port Washington Fire/Rescue
Mequon Fire Department
Fredonia Fire Department
Waubeka Fire Department
Germantown Wisconsin Fire Department
Saukville Fire Department
Belgium Fire Department
Slinger Fire Dept
Fillmore Fire Department
Thiensville Fire Department
Milwaukee Fire Bell Club Inc.
@Ozaukee County Emergency Management
Jackson Fire Department
The cause of the fire has not been released.
Photos courtesy Village of Grafton Fire Department.