First look at concept site plan for new Fleet Farm in West Bend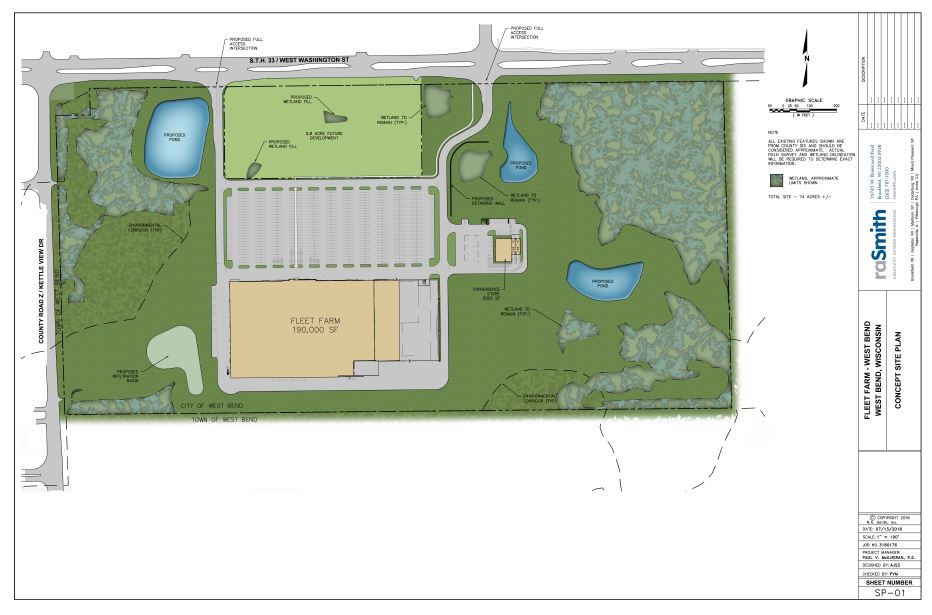 July 31, 2018 – WesT Bend, WI – The concept site plan for a new Fleet Farm will be reviewed by the West Bend Plan Commission on Aug. 7.
An early look at the plan is above. The 190,000-square-foot store makes space for a gas station, a 5,000-square-foot convenience store, quite a bit of parking and what appears to be enough area to meet wetland demands for the DNR.
Just to the east of the proposed Fleet Farm will be the 39-acre parcel that's soon to be Morrie's West Bend Honda Subaru.
Morrie's has cleared the Plan Commission and at last word is expected to break ground on the west side of Highway 33 and Scenic Drive in September.