West Bend, WI – Jeff and Gail Schneiss of West Bend have 27 years of homeschooling experience with their 7 children.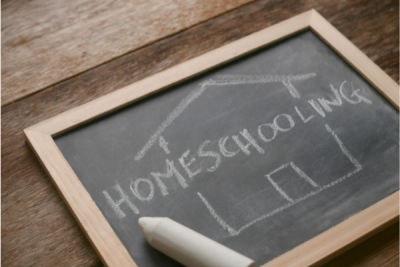 Gail said there are three primary reasons they decided to educate their children at home.
"I first became curious about it because of two sisters-in-law who were doing it with kids about the same age as ours.  I was even more impacted by the homeschool families at our church who had pre-teen/teens while we still had toddlers. I thought, that is how I want our kids to turn out," said Gail.
"We finally chose to homeschool because we saw the frustration and ineffectiveness of sending kids to school. One child would spend hours on homework after getting off the bus after dark in winter.
Click HERE and SUBSCRIBE to FREE local news at
"Another one of our children went to school K-2 and came to us unable to read with little to no phonics.
"Another one of our children brought the dynamic of not wanting to socialize or be outside of the home.  When kindergarten rolled around, he asked me not to send him there. We didn't, and we called both his sisters home as well."
Family played a large part in their homeschooling decision. "We chose to homeschool because I (we) wanted to be with my (our) kids," said Gail.  "I actually enjoyed them all. I was honored to be able to begin our days with the Word of God, to watch them unfold as they understood ideas, and, best of all, play with, enjoy, love, and build lifelong relationships with their siblings."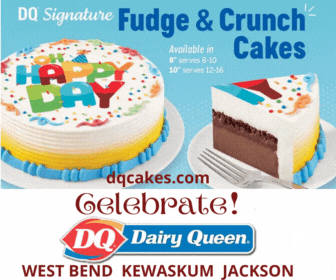 "To this day, they still reminisce about playing together because homeschool allowed that to happen. And they're pretty good friends with one another as adults.
"I still recall the field trips to countless places: the State Capitol, cave explorations, nature hikes, post office, stores, airport, honey farm and much more. I got to experience this with them. These trips provided fun family conversations at dinner and sometimes, good lessons about life in the car.
"Homeschooling also provided time to make them learn and do housework, yard work, cook, bake, and serve others. I don't think they would have developed in these areas without it."
Gail addresses the spiritual aspect of homeschooling for the family. "I was the primary influence upon our children and was able to shape them with a biblical worldview. Science has really helped me wonder about God and creation; it is so complex, interwoven, and demands we acknowledge the design as well as the Designer.
"Being together [with my children] and my love of history also provided some rich reading time. We always used historical fiction books that fit the time period we were covering. We would gather in one bedroom as bedtime neared, and I would read for 20-40 minutes to them. The books often made me cry, and the author's words affected [my children's] lives…I simply know it did.  One of our sons brings this up as one of his best memories and remembers the book titles. Homeschooling also required that I be very organized and disciplined with my time."
Gail has moved on from homeschooling her own children to encouraging and helping other families in the community who have chosen this educational path. "Now I find myself a 'homeschool empty nester,' but have been blessed to be able to provide classes for young families still in the thick of things. While it's much different than being with my own, I know I am having an impact on these young ones, and they are filling my life with good things – and I'm still learning, too."
This article is the third in a series about homeschooling brought to you by washingtoncountyinsider.com; read Part I HERE and Part 2 HERE.
Home-Based Private Education information, including PI-1206 (private enrollment form) and requirements, are on the DPI website.