Former Jerry's Service Station in Barton is sold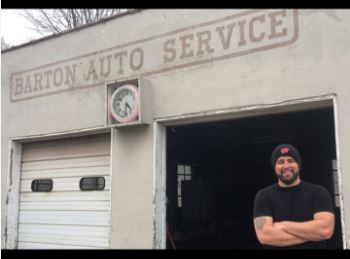 Feb. 26, 2018 – West Bend, WI – There's new life for the old Jerry's Service Station, 1439 N. Main Street, in Barton.
Craig Kasten, 33, from West Bend is the new owner. He closed on the purchase Dec. 29, 2017. Diane Schmidt sold to Kasten Holdings LLC for $175,000. The property included a garage, parking lot and service station, assessed in 2017 at $161,900.
Kasten is a 2003 graduate of West Bend West High School. This is his third station; he also owns D&D Muffler and Tire in Hartford and Kasten Automotive in Allenton.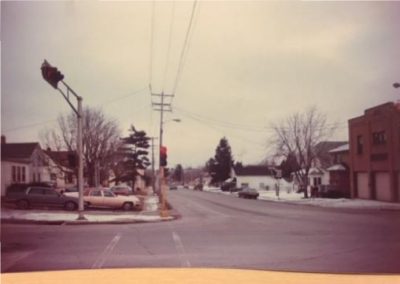 "I was interested in this location because it's another shop that's for sale," said Kasten. "This is a solid location and it has a lot of history."
An old survey from the City of West Bend shows the location was a Mobil station and then the service station owned by Jerry Schmidt.
Aside from the 2-bay repair garage there's a 3-bedroom rental to the east, that Schmidt used for storage. Kasten is currently painting, cleaning, adding a new front counter and waiting room area. He intends to open in spring. "But this place needs a lot of love," said Kasten.
The shop still has a lot of signs from the era of Schmidt's Super Service including some old mechanic magazines, a framed picture of a marriage certificate written in German and an old manila envelope from the City of West Bend.
The property was sold by Adam Williquette from Anderson Commercial Group LLC. "Anytime we can fill an empty storefront in Barton it's a good thing," said Williquette. "We've seen quite a few 'For Sale' signs in Barton lately and within the past few months those businesses have been filled with Rally Time into the old Bagg End and Boro Buzdum opening a new business in the former Long Branch Saloon.
"This is really positive news for what the city has been doing and it shows Barton is on the upswing."
The name of Kasten's new shop will be Barton Auto.
Below is one of the local stations used to assess the value of Jerry's Service in 1987.