June 6, 2019 – West Bend, WI – The former Schaarschmidt Chiropractic building, also known as the castle building, 235 N. 18th Avenue in West Bend has sold.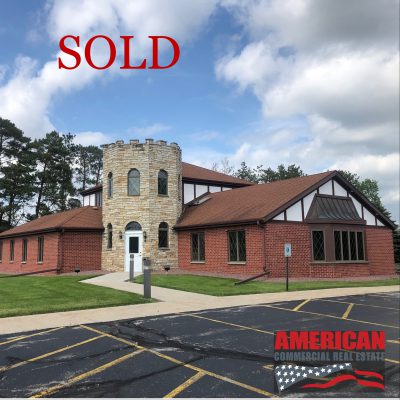 Kurt and Janine Schaarschmidt built the 5,385-square-foot office space.  "This used to be an apple orchard owned by the Barth sisters," said Kurt Schaarschmidt. "We opened Dec. 20, 1991 and Larry Bunkelman from Bunkelman Builders was our builder."
Schaarschmidt said he was going for an English Tudor look. "Originally it was a house plan that came out of Arizona and we adapted it to a clinic," said Janine Schaarschmidt.
Daniel Hess from Glendale closed on the purchase of the building March 23, 2016 for $625,000. It has been vacant and for lease since February 2017.
The 2019 assessment on the property was $720,900.
Dr. Krysti Wick from River Shores Chiropractic in West Bend purchased the property.  The sale price was $560,000.
"This is going to be our forever home in West Bend," said Wick.
A couple of thing that attracted Wick to the property were that it was a chiropractic clinic before so "there's not a ton of setup needed inside."
Wick expects to relocate her practice within the next year.
"It has a homey, family feel," she said. "My hope is we'll move into the building sometime next year at this time."
Adam Williquette, Broker and Owner of American Commercial Real Estate oversaw the transaction.