Washington County, WI – Foundry 45, 9480 Hwy 45, Kewaskum, is a sophisticated, industrial-chic venue in the heart of the Kettle Moraine. You will find a beautiful outdoor terrace, as well as indoor and outdoor lounge seating areas for weddings, corporate gatherings, special occasions, and so much more.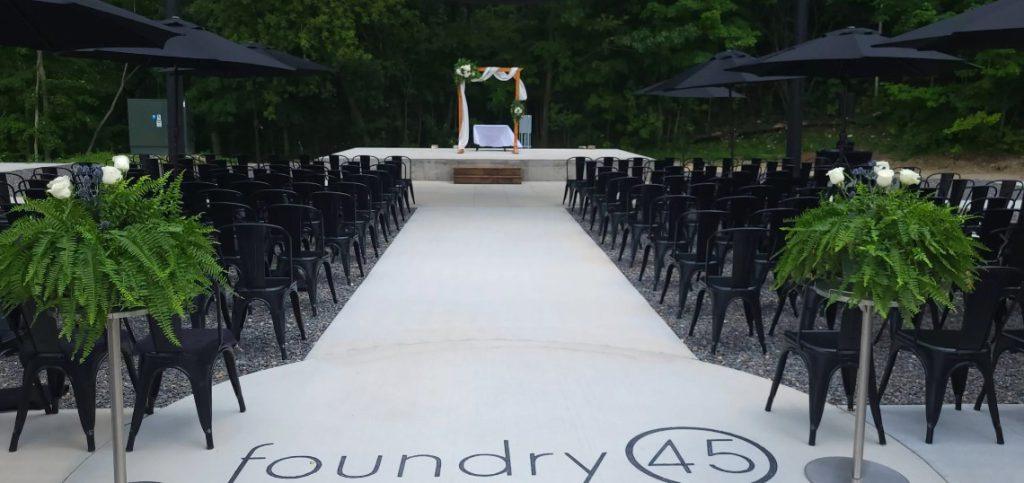 The venue boasts:
Seating for up to 350 guests
On-site event manager
Three staffed in-house bars
Bridal and Groom suites
In-house state-of-the-art sound system and video projector
Separate catering kitchen with private entrance
Custom-made Amish, handcrafted wood banquet tables
Handicap accessibility
Foundry 45 features 11,000 square feet of indoor space and a romantic outdoor area for making memories that will last a lifetime.
CLICK HERE to contact Foundry 45 about your upcoming event or call 262-808-6020.