West Bend, WI – American Legion Post 36 of West Bend has designated a light pole located in West Bend Veterans Park as the "Four Chaplains Memorial Pole."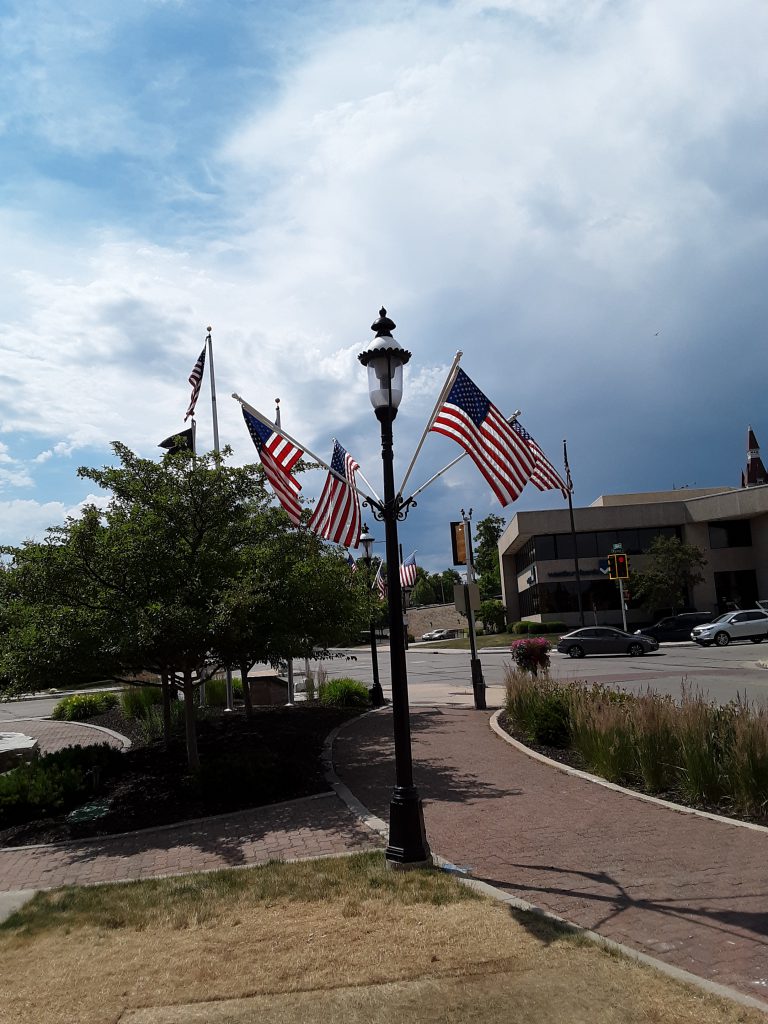 The pole will be a lasting memorial to the four chaplains who sacrificed their lives by giving their own life jackets to save others when their troop ship, the U.S.A.T. Dorchester, carrying 902 service men, merchant seamen and civilian workers, was sunk in the cold North Atlantic on Feb. 3, 1943, during World War II.
Of the 902 men, 672 died, leaving 230 survivors. The four Army chaplains were Lt. George L. Fox, Methodist; Lt. Alexander D. Goode, Jewish; Lt. John P. Washington, Roman Catholic; and Lt. Clark V. Poling, Dutch Reformed.
"This is the proper way to honor them," said Post Commander Jay Anderson.  The four flags on the pole will represent each of the four chaplains.  The flags will fly year round.
"It would also be a reminder of the sacrifice our veterans made in all wars where 'greater love hath no man than this that a man lay down his life for a friend."
Other Four Chaplains observances include wreath-laying ceremonies at the Veterans Plaza and at the American Legion Memorial.  There is also a Four Chaplains display at the West Bend Memorial Library during the week of February 3.