April 23, 2020 – West Bend, WI – Information is coming in slowly with regard to hospitals and clinics in Washington County and whether there is a plan in place to reopen to treat patients with medical needs not related to COVID-19.
Tim Olsen is the manager of public relations for Froedtert West Bend. His latest correspondence is below. The highlights include the temporary closing of the tent triage centers outside the Emergency Departments.  The second correspondence was a response to questions about staffing. Olsen said "like many other health systems, we are experiencing dramatic declines in patient volumes and revenue." He went on to note staff is using Personal Time Off (PTO) or requesting an advance in the PTO while their services are not needed. More details are below.
Calls are being place to Allen Ericson, president of the Community Hospital Division and president of Froedtert West Bend Hospital, as we look for details on the schedule for reopening. Calls are also being place to Aurora in Hartford.
Finally, in neighboring Dodge County, the Marshfield Medical Center-Beaver Dam closed its COVID-19 Clinic as of Tuesday afternoon, April 14.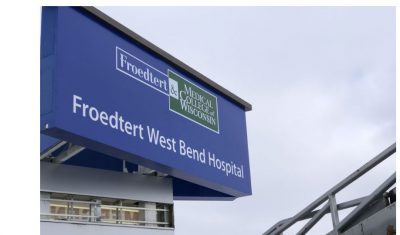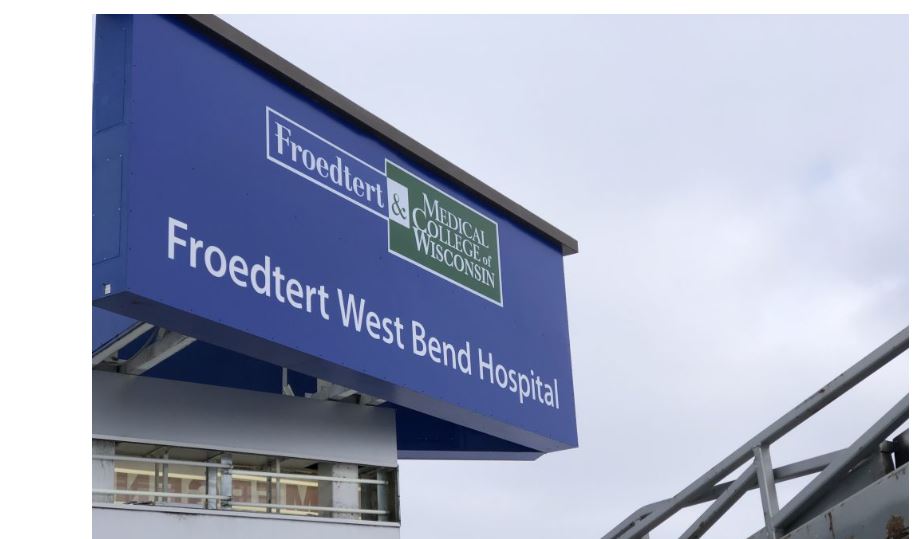 April 16, 2020 – Tim Olsen responded.
Hi, Judy. Thanks for reaching out. I don't have everything you asked about, but what I have for you so far is that the safety and well-being of our patients, staff and community is our priority. We have a process in place throughout our health network to screen for, test, isolate, and care for individuals with COVID-19. Therefore, in order to lessen overall exposure of the COVID-19 virus, Froedtert Hospital, Froedtert Menomonee Falls Hospital and Froedtert West Bend Hospital introduced tent triage centers at each of their Emergency Department locations.

These tents allow us to separate those who are displaying COVID-19 symptoms from other emergency department patients. Each tent triage center has been built to operationalize based on patient need. Currently, the tents at Froedtert West Bend Hospital are temporarily closed. However, the ED will continue to conduct drills so they are ready to reopen should we experience a surge of COVID-19 patients at our campuses.

We do not report out specific information about COVID-19 tests or specific capacity questions. We encourage you to contact the State of Wisconsin, Washington County Health Department or consult WHA's database for those aggregate numbers, since those numbers more accurately reflect the region's data for the COVID-19 situation.

I'll let you know when I have more regarding your questions.

~ Tim

Tim Olsen, MA, APR
Questioned about how many beds were at Froedtert West Bend and how many were in use, PR director Tim Olsen pointed to the Froedtert webpage for details, https://www.froedtert.com/about. The data dates to June 30, 2019.
The Froedtert & the Medical College of Wisconsin regional health network is a partnership between Froedtert Health and the Medical College of Wisconsin supporting a shared mission of patient care, innovation, medical research and education. Our health network operates eastern Wisconsin's only academic medical center and adult Level I Trauma Center at Froedtert Hospital, Milwaukee, an internationally recognized training and research center engaged in thousands of clinical trials and studies. The Froedtert & MCW health network, which includes five hospitals, nearly 2,000 physicians and more than 40 health centers and clinics, draws patients from throughout the Midwest and the nation. In our most recent fiscal year, outpatient visits exceeded 1.3 million, inpatient admissions to our hospitals were 52,855 and visits to our network physicians totaled 1,059,268.

In addition to Froedtert Hospital, the network includes Froedtert Menomonee Falls Hospital and Froedtert West Bend Hospital. The health network represents the collaboration of Wisconsin's largest multispecialty physician practice with two community-based physician groups. In October 2017, an existing affiliation with the former United Hospital System was expanded to include its Kenosha Medical Center, St. Catherine's Medical Center and related clinics in the network.
Froedtert West Bend Hospital
Froedtert West Bend Hospital, founded in 1930 by local doctors, community leaders and the Sisters of the Divine Savior and originally named St. Joseph's Hospital, is a full-service hospital serving residents of West Bend and Washington County. Froedtert West Bend Hospital, specializing in birthing services, cancer care, emergency care, orthopaedics, surgical services and women's health, is part of the Froedtert & MCW health network. Download the Froedtert West Bend Hospital fact sheet.
Froedtert West Bend Hospital By the Numbers (As of June 30, 2019)
Beds: 70

Patient Admissions: 4,100

Patient Days of Care: 14,613

Average Length of Stay (Days): 3.57

Average Daily Census: 40

Emergency Visits: 17,457

Outpatient Visits: 91,228

Cancer Registry Cases: 617

Cardiology Encounters: 7,591

Births: 653

Radiation Oncology Visits: 5,850

Cardiac Rehabilitation Treatments: 7,554

Surgeries:

Inpatient: 710
Outpatient: 2,180

Physicians: 629

Staff: 738
On April 17, 2020 – Tim Olsen responded to questions about nurses/medical staff being laid off/ furloughed.
We continue to evaluate the daily operational needs of our organization. Our response to COVID-19 required us to defer elective surgical and ambulatory cases beginning in mid-March. Therefore, like many other health systems, we are experiencing dramatic declines in patient volumes and revenue.

As a result, we have needed to flex scheduled hours across certain areas of our clinical enterprise to match current and future demand, a normal practice known as low census. This will help us preserve the resources required to take care of our patients. Staff members continue to remain active Froedtert Health employees during low census. During this period of low census, Froedtert Health is helping staff in two ways.


·        Staff may use PTO. If they do not have enough PTO or run out of PTO while on low census, staff members may request an advance of PTO totaling up to 80 hours.

·        If staff members go on low census, and choose not to use their PTO or run out of PTO, Froedtert Health will continue to cover health insurance premiums at no cost to the employee.

I hope this helps.

Tim Olsen, MA, APR
Manager of Public Relations
Latest stats from the Washington Ozaukee Health Department from April 22, 2020.