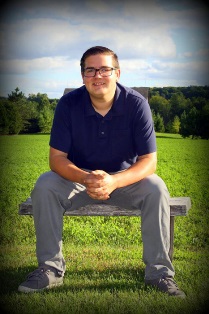 July 18, 2017 – West Bend, WI – Joseph Andrew Hignite of West Bend found peace on Tuesday, July 11th.  Joseph was born on April 28, 1999, to David and Jane Hignite (nee Schiller) and loving brothers and best friends Steven and Michael. 
Joseph is survived and was adored by Grandparents Betty and Jim Schiller and Bette Hignite; Aunts Margaret Schiller, Mary Jo Knapp, Marie Schiller, and Jacquie Hignite; Uncles Thomas Schiller, Mark Knapp, Thomas Hignite, Robert Hignite, and Scott Gordon; Cousins Matthew and Madeleine Michaud, Laura and Julia Schiller, Robby and Katie Knapp, and Nik and Sean Hignite; and many other family and friends.  Joseph was preceded in death by Grandfather Walter Hignite and Uncle Donald Hignite.  He had a special and close relationship with his Great Granny Florence Juedes.
Joe was a recent 2017 graduate of Slinger High School and recipient of the Memorial Go-Kart Scholarship and Greg Emmer Scholarship and was preparing to start his next journey at Universal Technical Institute in Lisle, Illinois, pursuing his passion for cars and everything automotive.
Joe was a treasured employee at Weld-Fab and Slinger Super Speedway.  He was an avid Saab car fanatic.
Known for his ever-present smile and happy-go-lucky nature, Joe was blessed with many good friends of all ages.  Thank you all for being part of his life.
A visitation and celebration of Joe's life will be held at Phillip Funeral Home Chapel of West Bend on Monday, July 17 from 3 pm – 7 pm with a Prayer Vigil starting at 7 pm.  The family welcomes anyone who wishes to wear a Hawaiian-style shirt to the visitation, as that was a Joe Hignites trademark.
A Mass of Christian Burial will be held at 11 am at St. Mary's Immaculate Conception Church (406 Jefferson St., West Bend), Tuesday, July 18 at 11 am.  All are invited.
If you are coming from the south, please take the Highway 33 exit and come through West Bend as Highway D is under construction.
In lieu of flowers, the family requests memorials are sent to Life of Hope Project, 139 North Main Street #104, West Bend, WI 53095, in Joe's name.  The family also wishes to plant a memorial tree and garden space in honor of Joe later this year.
A special thank you is extended to the Slinger School District, Washington County Sheriff's Department, the West Bend Police Department, and to Linda and Jerod Cox for their help during our most tragic moments.