June 8, 2021 – Boltonville, WI – Gerald Roland Yearling, 82, of Boltonville passed away on Memorial Day, May 31, 2021 at The Kathy Hospice with his family by his side.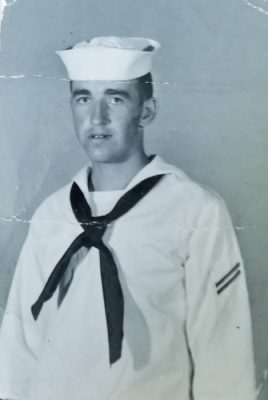 Gerald was born on November 28, 1938 in Boltonville to Peter Yearling, Sr. and Anna (Knetzke). He was united in marriage to Eileen Laatsch on December 3, 1960 by Father M. Urban at the St. Michael's Rectory.
Gerald attended Boltonville Grade School and two years of Kewaskum High School.  He was an avid hunter and fisherman.
Gerald was a hard worker; as a 14 year old, he and his brother would walk the creek, catch minnows, and sold them to many area sports stores.  He worked for a short time at Bolens in Port Washington and started at the West Bend Aluminum Factory while going to vocational school.
At 17, Jerry enlisted in the United States Navy in the two-year program with four years standby. He did his training at Great Lakes, Illinois. After graduation he was stationed in New Orleans aboard the USS Haas. He travelled the Caribbean, to Panama, and to Lima, Peru. Jerry was honorably discharged in 1958.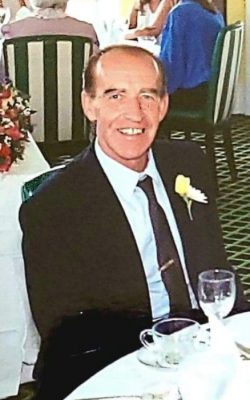 After his service, Jerry went back to his job at the West Bend Aluminum factory and retired after 45 years.  He was very good at set up of machines and hand polishing. He also was called upon to help the engineers salvage orders that were not meeting the expectations of the buyers.
Gerald was very athletic and played fast pitch baseball for several leagues.  He also coached the junior and senior girls' baseball teams in Boltonville.  Gerald was a hunter; he raised and trained dogs for the sport of coon hunting.
He has two very good friends and fellow hunters, cousin Paul Eischen of Plymouth and, friend since the 1970's, Roosevelt Stewart of Milwaukee.  They spent many nights walking the hills in the northern Kettle Moraine hunting racoon. They both were treasured friends.  Gerald entered dogs in night championship competition and water races and was awarded many trophies. He and wife Eileen travelled throughout the Midwest adding to his breeding stock.
Gerald is survived by his wife of 60 years, Eileen; four daughters, Julie Yearling (Miguel Leon) of Madison, WI; Jacqueline (David) Sirotti of Vicksburg, MI; Jill Ore of Petoskey, MI; and Jodi Yearling of Mesa, AZ; four grandchildren, Anthony Sirotti of Wisconsin, Dominick (Jessica) Sirotti, of Michigan; Michael Sirotti of Michigan; Brian Ore, of Wisconsin; and great grandchild, Leo Sirotti of Michigan. He is also survived by one sister Leona Price of Illinois, many nieces, nephews, other relatives and treasured friends.
In addition to Jerry's parents, he was predeceased by his brother Peter, Jr., his sisters Ann Faber, Gertrude Reimer, Rose Marie Holz, and Ruth Hanrahan.
According to Gerald's wishes, there will be no public services.  He spent his last precious days at the Kathy Hospice, and they provided a touching ceremony honoring Gerald's military service.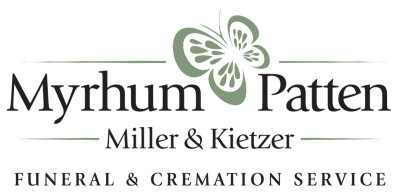 The Myrhum-Patten Miller and Kietzer Funeral Home has been entrusted with Gerald's arrangements.  He wished to be cremated and ashes put in the Kettle Moraine.
The family would like to thank Froedtert Hospital and Medical College of Wisconsin, Froedtert West Bend Hospital, the staff of the Cancer Center at Froedtert West Bend Hospital, and Kathy Hospice. These facilities were outstanding.
Doctors, nurses, and all the support groups all helped Gerald through the last year fighting the many challenges that cancer creates.  Kathy Hospice staff was especially loving and caring. Thank you to all those dear people that reached out to us; Gerald would have so appreciated all the kindness shown to his family. He will be forever loved and missed by those that really knew Gerald (Jerry) as a kind and loving person.
Memorial gifts in honor of Jerry Yearling may be made to Kathy Hospice of West Bend, WI or to the family.