July 14, 2021 – West Bend, WI – German Night has been cancelled. The event at Regner Park was supposed to be held tonight, Wednesday, July 14, however organizers are keeping an eye on the incoming weather and are cancelling.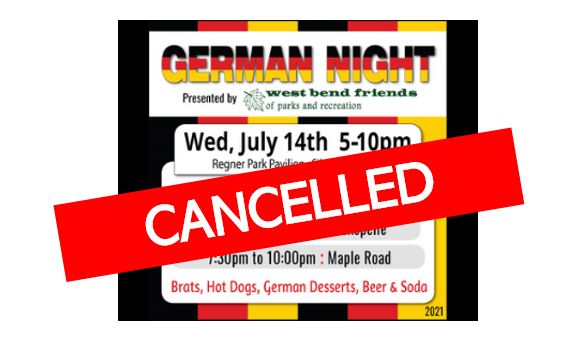 Organizers say this was "an extremely difficult decision" but visit Regner Fest this weekend.
Regner Fest on July 16 – 17. Come for music (Bella Cain), food, and family fun. There's no cover charge and plenty of activities for the kids.
DJ Steve (former West Bend City Administrator Steve Volkert) will be playing from 5 p.m. to 7 p.m.
Special tribute to Veterans, Police and Fire at the Bella Cain concert, 9 p.m. No cover.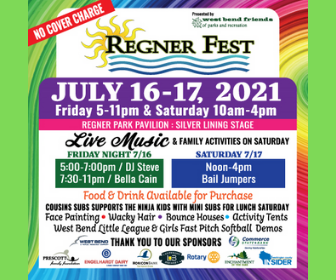 . Click HERE for a video flashback to German Night 2019.  Free beer samples from 5 p.m. to 7 p.m.