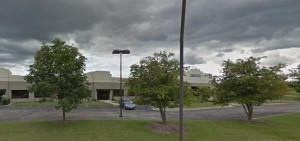 The building in Germantown that's headquarters of Satisloh North America Inc., N106 W13131 Bradley Way, has been sold for $4.25 million.
According to an article in
Biztimes.com
the building was sold to a Minneapolis real estate investment firm.
A portion of the Biztimes.com article is posted below.
In May, the Germantown plan commission approved building plans for a 13,544-square-foot warehouse addition to the existing office building at the site. The total square footage is now 54,633-square-feet.
Minneapolis-based Founders Properties LLC has a portfolio of approximately 60 properties across the United States including office, industrial, retail and mixed-use.