Connor and his classmates would like to see you at Holy Angel School on March 17 for the Gifts from the Heart Fish Fry & Raffle.
The event will be in the Walnut Room at the school. There will be an amazing fish fry along with a silent auction and raffle. Some of the hot-ticket items include autographed helmet or jersey from Green Bay Packer Donald Driver or a signed Milwaukee Bucks jersey from Giannis Antetokounmpo.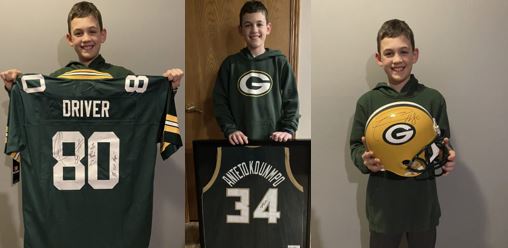 Mark your calendar for Friday, March 17 and come join us at Holy Angel School.
Do you want to volunteer to make our event a success? Are you a high schooler who needs volunteer hours?
Click HERE to sign up and volunteer