West Bend, WI – On February 4, 2022, Dennis Benn was united for eternity with his Lord and Savior, Jesus Christ. He was also reunited with his beloved father, Larry Benn, his grandparents, his godmother, and many relatives and friends that preceded him.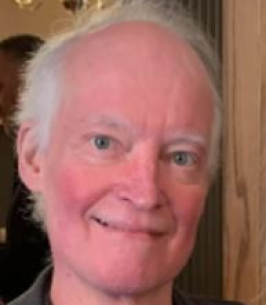 Dennis is survived by his beloved mother, Elaine Benn (Ed Dubsky), siblings Preston (Kim) Mangan, Dean Benn, Nona (Rob) Claybaugh, nephew Jantzen (Jodi) Claybaugh, and their son Jaxon, along with many cherished relatives and friends.
Dennis John Benn was born May 18, 1956, to Larry and Elaine Benn in Milwaukee, WI. He grew up in Jackson, WI until the age of eleven, and then West Bend, WI, where he lived until his passing. At the age of nine, Dennis received his first transistor radio, which became the catalyst for both his love of the Indianapolis 500 Mile Race and a lifelong passion for music. Dennis was an accomplished drummer and a founding member of the Back Alley Blues Band. At the age of twenty, Dennis's love of music landed him at the Exclusive Company, where he managed the West Bend store for nearly forty years, making him a well-known fixture in the community and a friend to many. Dennis once quipped that he never woke up in the morning dreading going to work.
Unfortunately, Dennis's life was also defined by health setbacks. He was a double lung transplant recipient in 2013 and was plagued by rheumatoid arthritis for much of his life. Despite these and other ailments, Dennis maintained an infectious sense of humor and he always gave thanks to God for his faith, family, and countless loyal friends. There is no doubt his notoriously patient demeanor also helped him to endure. He thrived on socializing, and he fed off the energy he received from conversations, experiences, and memories made with his dear friends.
Dennis was extremely close to his family and cherished any time he could spend with his mother, despite the distance that separated them. As children, Dennis, Dean, and Nona were nearly inseparable, a unique and precious bond they carried through adulthood. Then in 2019, they became aware of another sibling, older brother Preston. Dennis and Preston's relationship was just beginning to take off before the Lord called him to heaven.
Visitation will be Monday, February 14, 2022, at the Phillip Funeral Home Chapel, 1420 W Paradise Dr., West Bend, WI, from 3:00 p.m. until 6:00 p.m. A Private Family Funeral Service will be held on Tuesday with Interment to follow at Graceland Cemetery in Milwaukee.