Hartford, WI – A quick tour inside the newly expanded Goeman's Rapid Mart, 2712 E. Sumner Street, in Hartford, WI. Construction began July 30, 2023, and owner Chris Goeman is growing the corner store from 4,800 square feet to 6,400 square feet.
Some of the updates include:
Large soda cooler, freezer, and walk-in beer cooler in the back.
2-stall bathrooms
Uncle Larry's Lounge
Double cooler with to-go items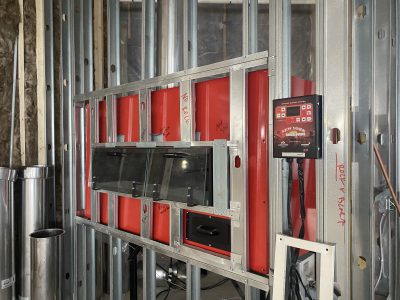 New brick oven pizza maker
Open-concept kitchen
Drive-thru pickup window on the south wall parallel to Highway 60.
More checkout lanes and 2 self-checkout lanes.
As of September 26, 2023, Goeman said construction is a week ahead of schedule and the target opening is the first week in November 2023.