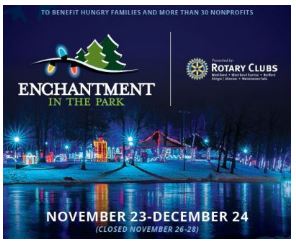 Dec. 10, 2018 – West Bend, WI – The Good Shepherd Bell Choir will perform at 6 p.m. tonight, Monday, Dec. 10 at Enchantment in the Park in West Bend.
Tuesday, it's Lakeshore Dance performing at Enchantment.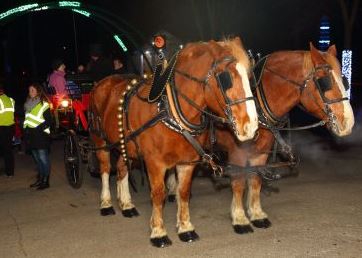 Enchantment in the Park was created to ensure that we support the community. That's why we ask for a simple donation to gain entry into the park per each walk-thru and drive-thru group. Whether you give cash or food, your generosity will make a difference.
SUGGESTED $10 CASH DONATION
Our suggested cash donation helps to sustain the future of Enchantment in the Park and support volunteer organizations, while helping to grow our holiday lights and decor collection.
NONPERISHABLE FOOD DONATIONS
Food donations help fill food pantries across Washington County and Menomonee Falls. We ask that you please do not donate goods in glass containers.