Gov. Walker holds listening session Thursday in Jackson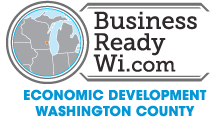 Governor Walker will be in Jackson on Thursday, Feb. 11 for a listening session. He'll be a the Jackson Village Hall from 1:30 p.m. – 3 p.m.
This is part of the Working for Wisconsin: 2020 Vision Project. This will be a unique opportunity for neighbors to voice their thoughts on economic development priorities directly to the Governor.

Real testimony from real business leaders to help make a difference in helping to ensure the priorities of Washington County businesses are considered in the shaping of the governor's strategies.
Brought to you by the Economic Development Washington County
Registration is required: If you are interested in potentially participating, please email the contact below and Matt will provide you with further details regarding the event.
Matthew Van Asten
Legislative Liaison
Office of Governor Scott Walker
State of Wisconsin
Desk: 608-267-9096
Cell: 608-225-6197
[email protected].gov