Governor issues flag-lowering order in honor of firefighter who died in Sun Prairie explosion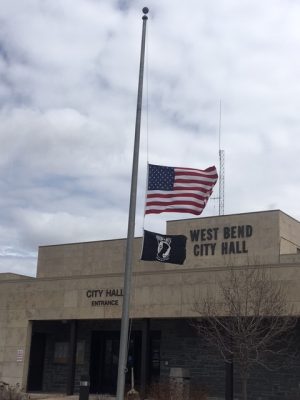 July 12, 2018 – Washington County, WI – Today, July 12, 2018, Governor Walker signed Executive Order #297, ordering that the flags be flown at half-staff in honor of Captain Cory Barr of the Sun Prairie Volunteer Fire Department.
In accordance with the Order, please ensure that the flag of the United States and the flag of the State of Wisconsin are flown at half-staff at all state facilities beginning immediately and ending at sunset on July 14, 2018.
The latest Executive Order is now available online – or at http://dma.wi.gov/DMA (public affairs, flag-lowering orders).