Governor Walker calls Special Election for 58th Assembly District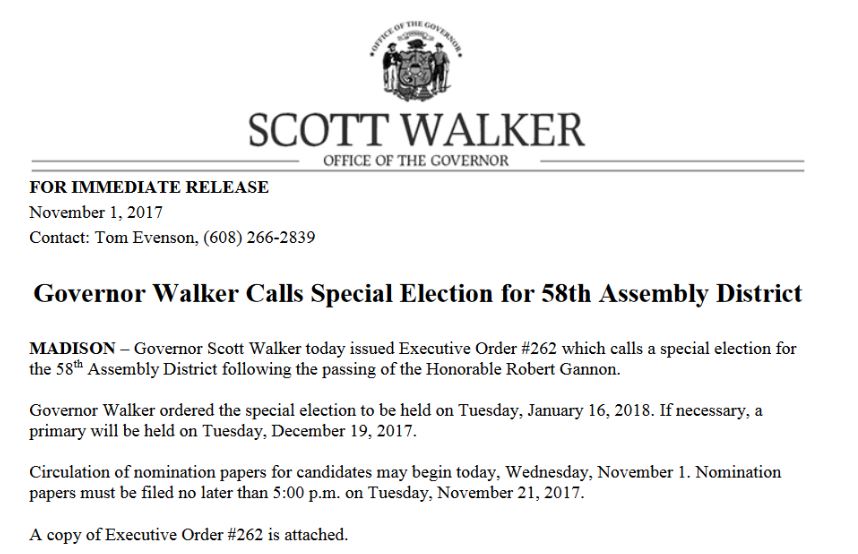 Nov. 1, 2017 – Washington Co., WI – As reported Tuesday on WashingtonCountyInsider.com Governor Scott Walker has ordered a special election to be held Tuesday, Jan. 16, 2018 to fill the seat in Assembly Dist. 58.
A primary, if needed, will be held Tuesday, Dec. 19, 2017.