Obit: Glendon Robert Trigg, 68, of Slinger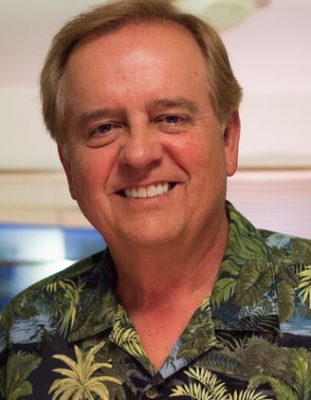 Nov. 1, 2017 – Slinger, WI – Glendon Robert Trigg of Slinger, Wisconsin passed away peacefully on October 29, 2017 at the Kathy Hospice surrounded by family. He was born 6-11-49 to Robert and Arlene Trigg in Waukegan Illinois.
He is survived by his loving wife Janet (Meyer), children Scott (KumHee), Erin (Patrick), Adam (Erin E.), Stephen (Lindsey), grandchildren Dylan Trigg, Leah Trigg, Henry Trigg, Anders Trigg, and Emerson Trigg. Also survived by sisters Cathy Trigg, Pam Hampson (Mike), Peggy Baker (Don), mother-in-law Shirley Meyer, brothers-in-law John Meyer (Lori Cole), David Meyer (Danniel Mitchell), sister-in-law Debby Weber (Rex Trautman), and numerous nieces and nephews. He was preceded in death by parents Robert Roy Trigg and Arlene (nee Johnson) Trigg.
Glen married Janet Meyer in December 1970 in Lake Villa, Illinois while still in college. They raised their family on Big Cedar Lake and he loved boating and living on the lake. He was a member of the Cedar Lake Yacht Club, and spent summers following his children to regattas in the Midwest and watching sailing on Big Cedar. He was a loving and active father, and extremely proud of all his children.
Glen was a graduate of Warren Township High School in Gurnee, Illinois, Western Illinois University, and Palmer College of Chiropractic, following the path of his two uncles. He practiced Chiropractic in Menomonee Falls, Wisconsin for 37 years at Trigg Chiropractic Office and founded Falls Chiropractic Group with two partners in 1995, before retiring in May 2015. He helped many people regain their health naturally and without drugs through Chiropractic.
He enjoyed downhill skiing, had a passion for golf, and was a member of West Bend Country Club.
He had a strong connection to and deep love for Door County. He was proud of his Norwegian and Scandinavian heritage, and of being the great-grandson of author and historian Hjalmar Rued Holand. His ancestors owned shoreline property in Door County below the Eagle Tower in what is now Peninsula State Park. He vacationed there as a child and many times with family and friends.
His greatest passion was for his wife Janet, his wonderful children, family, and dear friends.
He will be deeply missed by all.
A Memorial Service will be at 2:30 PM on Saturday, November 4, 2017 at the Phillip Funeral Home Chapel (1420 W. Paradise Dr., West Bend, WI 53095) with Pastor Lori Lossie presiding.   Visitation will be Saturday, November 4, at the funeral home from 12:00 PM until the time of the service (2:30 PM).
Memorials to the Eagle Tower Fund (eagletowerfund.com) or the Cedar Lakes Conservation Foundation (conservecedarlakes.org), both in memory of Glen Trigg.