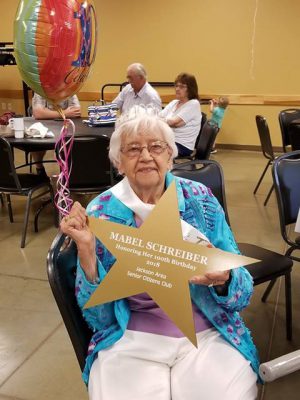 August 22, 2018 – Jackson, WI – There was a special celebration in Jackson this week as Mabel Schreiber turned 100 years old.
Schreiber has been a member of the Jackson Area Senior Citizens Card Club since its inception 26 years ago.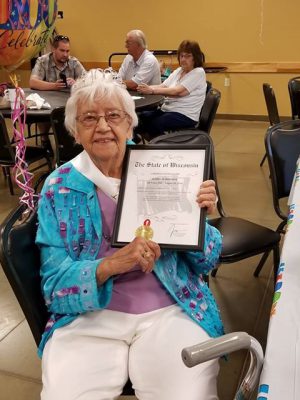 As part of the celebration Schreiber received a star that will be hung in the Jackson Community Center and a birthday certificate from Governor Scott Walker.