January 3, 2021 – Jackson, WI – Harold "Butch" A. Kersten Jr., 81, of Jackson passed away on Thursday, December 31, 2020 at Jackson Crossing.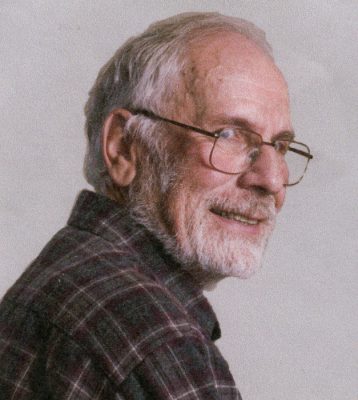 He was born on January 10, 1939 to the late Harold and Marcella (nee Heger) Kersten Sr. in Olin, Iowa. He graduated valedictorian from Somerset High School. Harold received his Bachelors in Music from the University of Wisconsin Madison.
Harold first taught music in Sparta before going into the Army. He honorable served in the United States Army until his discharge in 1965. While being stationed in Germany is where he met Christa. On March 25, 1965 he was united in marriage to Christa Jung in Germany. Harold taught music for many years in central Wisconsin.
He loved music and sang in many choirs. Harold enjoyed playing tennis, cooking, gardening, and hiking. He also enjoyed, hunting, fishing, and watching the Green Bay Packers. He especially enjoyed spending time with family and friends and will be dearly missed by all who knew him.
Those Harold leaves behind to cherish his memory include his loving wife of 55 years, Christa Kersten; two sons, Eric (Yulia) Kersten and Alan (Julie) Kersten; two grandsons, Noah Kersten and Adam Kersten; three sisters, Patricia (James) Russell, Mary (David) McWherter, and Linda Hull; a brother, Timothy (Carol) Kersten; many nieces, nephews, other relatives and friends.
In addition to his parents, he is preceded in death by his brother-in-law, Elliott Hull.
A memorial service in remembrance of Harold will be postponed to a later date this summer. Please follow up to the funeral homes website.
Myrhum-Patten Funeral & Cremation Service has been entrusted with Harold's arrangements.