June 30, 2022 – Hartford, WI – On Wednesday, June 22, 2022, the Washington County Multi-Jurisdictional Drug Unit arrested a 38-year-old Hartford woman on drug and child neglect charges. The Hartford Police Department K-9 unit was requested to assist with a search warrant of the woman's residence located on Court Drive.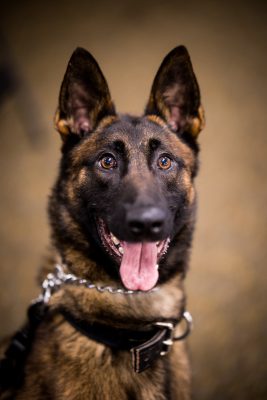 During the execution of the warrant, the woman's 31-year-old brother had attempted to flee due to outstanding felony warrants unrelated to the investigation. The K-9 unit was on the perimeter of the residence and the subject made contact with Officer Flash. Due to Flash's presence, the subject stopped immediately and quickly surrendered to law enforcement personnel without further incident.
K-9 Flash was then deployed for a search within the residence. He provided numerous alerts for the present of drugs, and a subsequent search of these areas yielded narcotics and drug paraphernalia.