Hartford Union High School 2019 Homecoming Court | By Teri Kermendy
September 25, 2019 – Hartford, WI – Hartford Union High School (HUHS) is excited to announce the 2019 Homecoming Court.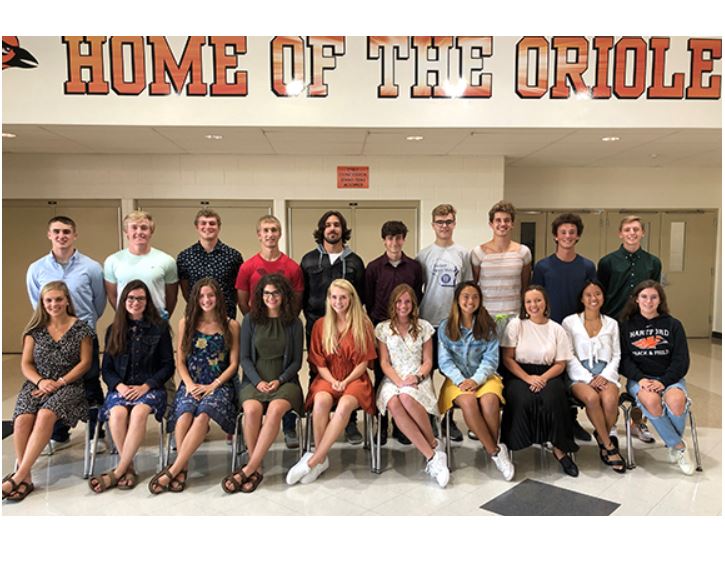 Back Row:  Mitch Schumacher (Football), Bryce Zimdars (Football), Jake Frantl (Football), Collin Johrendt (Soccer), Steven Lazaris (Football), Ryan Lauer (Soccer), Allan Kreuser (NHS), Dominic Christensen (Musical), Jason Richards (Cross Country), Kolton Janz (Volleyball).
The Senior Class will vote on King and Queen at the Homecoming Dance, which is held October 5 from 8 p.m.- 11 p.m. in the Small Gym.