March 12, 2023 – Town of Erin, Wi – Helmut R. Wagner, "Helm," 86, of the Town of Erin, Wisconsin passed away Friday, March 10, 2023.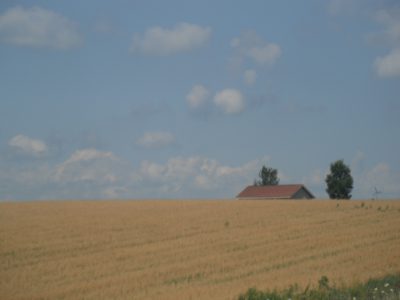 Helm was born January 16, 1937 in Milwaukee, WI to Gertrude M. (nee Wilde) and Rudolf Wagner. He ran the family farm his entire life after his father passed away when Helm was 14 years old. Helm also worked a milk route and later drove the school bus for Erin School and enjoyed watching the kids grow up.
He served on the Town of Erin Board and was a Washington County Supervisor.
Helm was an outdoors man and enjoyed playing dartball and horseshoes in a church and tavern league, as well as playing card games with Carol and their friends. Helm enjoyed farming and was a very hardworking and simple man who loved his family. He was a devoted husband, loving father, and proud grandfather who supported his granddaughters, traveling many miles to watch them play sports.
Helm is survived by his beloved wife of 61 years, Carol; son, Ron Wagner and loving daughter Wendy (Joe) Schumacher; cherished granddaughters, Brittany (Christian) Morrissey and Brooke Schumacher; and dear sister-in-law, Karen (Charles) Nehm. He is further survived by other loved relatives and friends.
He was preceded in death by his parents and parents-in-law, Henry and Adeline (nee Kuhaupt) Zoemisch. Funeral Services for Helm will be held Wednesday, March 15, 2023, at 5:15 p.m. at Faith United Church of Christ,2896 Slinger Road, Slinger, WI 53086 with Rev. Carly Gaeth officiating.
Family will greet relatives and friends at the church from 2:30 p.m. – 5 p.m. Immediately following service, interment in the church cemetery with fellowship and a light luncheon will follow.