June 21, 2021 – Oshkosh, WI – Herbert John Cash, 89, passed away Tuesday, June 15, 2021 at The Courtyard in Oshkosh, WI.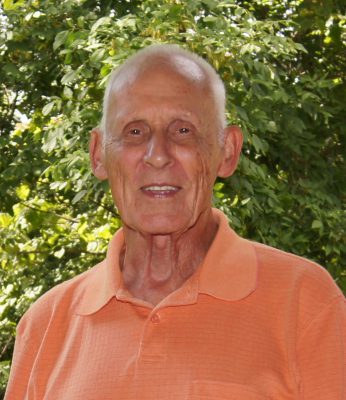 Born on May 30, 1932, John was the son of the late Herbert and Lucille (nee Dishno) Cash of West Bend, WI.  John was a member of Trinity Lutheran Church in Oshkosh.
John was brilliant, excelled academically and obtained his PhD at a young age. John graduated from Oshkosh State Teachers College now UW Oshkosh with a double major in biology and chemistry.  John graduated from Montana State College with a masters degree in botany.  John spent his entire career in education and was a teacher at UW Oshkosh, UW Platteville and Northwest Florida State College 1968-1989.
John was an avid antique collector and gardener.  He enjoyed searching for antiques and for a brief time operated Herbert John's Antiques in Barton, WI.  When living and teaching in Florida, John returned every summer to spend time with his family and parents on their farm in West Bend.
During the summer months John enjoyed vegetable gardening, flower gardening and walking the farm and neighboring woods looking for mushrooms.  John enjoyed the outdoors, meeting and making new friends as well as helping others and giving back to his community.  He was dearly loved by family and friends and will be greatly missed by all who knew him.
John is survived by his sisters and brothers: Martha Nordquist, Edith (Dave) Heimerl, Jerry Cash, Flo (Roger) Menger, David Cash, Cheryl Cash; nieces, nephews, great-nieces, great-nephews, other relatives, and many close friends.
John was preceded in death by a niece, Bonnie Nordquist; half-sisters: Frieda Backhaus, Lucy Wiedmeyer; sister, Yvonne Nordquist, and his long-time best friend, Thomas Sweeney.
Private family services will be held at Washington County Memorial Park where he will be laid to rest.
Memorials in honor of Herbert John Cash can be made to the American Cancer Society, the Alzheimer's Foundation of America, or the Arbor Day Foundation.
John's family wishes to extend its heartfelt appreciation for the care, compassion and support provided by the staff at The Courtyard at Oshkosh.