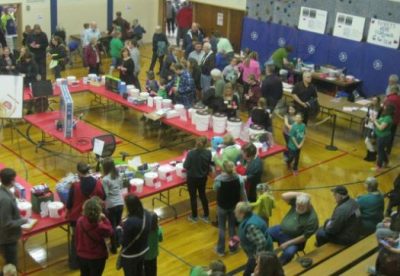 March 15, 2019 – West Bend, WI – If you don't already have March 15 reserved on your calendar for a fabulous fish fry, then Holy Angels in West Bend is the place for you to be!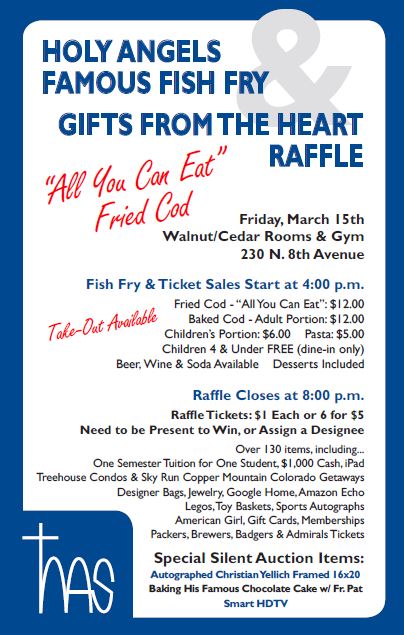 Starting at 4 p.m., the Famous Friday Fish Fry will be served in the Walnut and Cedar Rooms. This annual event features the secret "Festival Recipe."
The adult portion of fried fish will again be "all-you-care-to-eat" for $12 the children's portion is $6 and children 4 & under are free (dine-in only). Family-style servings of fries, coleslaw or applesauce, rye bread, and homemade desserts are also included. Baked fish is also available with an adult portion for $12.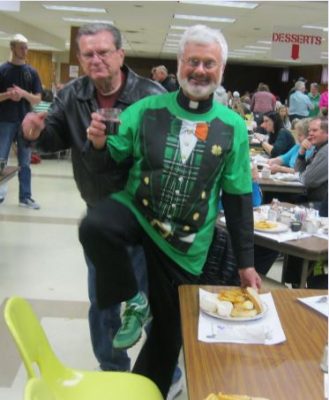 Carry outs are also available for a quick in-and-out fish fry (enter through the gym)!
At 8 p.m., the festivities shift to the gym for the drawings of the winners in this year's Gifts From The Heart Raffle. For One Dollar you can take a chance at winning YOUR CHOICE of over 100 unique items or services.