West Bend, WI – On Friday, October 15, 2021, Holy Angels Parish School, 230 N. Eighth Avenue, West Bend, WI, had a "Big/Little" Buddies field trip day.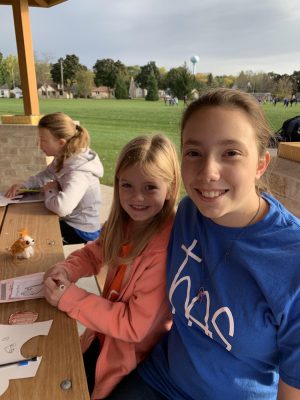 Big Buddies were paired up with their Little Buddies for a day of friendly competition with kickball and a relay/obstacle race. Buddies went on a prayer walk at the park, had lunch together, and tried their hand at some puzzle art. Time was spent journaling about the activities of the day and the day was made complete with a movie and popcorn.
Click through the photo gallery below for photos from the field trip day.