October 12, 2021 – Washington County, WI – On Saturday, October 16, 2021, Gerald Schwenke of Colgate, WI, will be one of 13 military veterans from Washington County boarding a Stars and Stripes Honor Flight for Washington, D.C.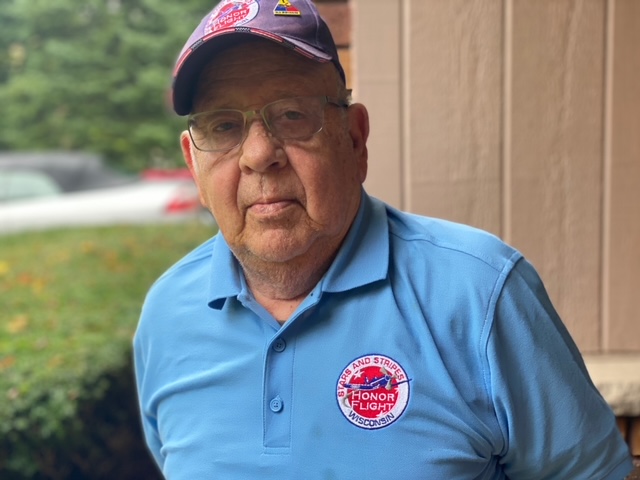 Schwenke was drafted into the United States Army at the age of 22 and worked as Military Police (MP). Over the two years he served in the Armed Forces he was stationed throughout the United States but Texas was his home base.
Schwenke earned a sharpshooter award and attained the rank of Specialist 4th Class before being honorably discharged in November of 1965.
Schwenke was nominated for the Honor Flight by his family collectively and grandson, Colton Feather, an EMT, will be his guardian this weekend.
During his term of service, Schwenke said he and his military comrades were instructed not to wear their uniforms while off base as it was not always well received and sometimes considered to be advertising for the Army.
When discussing the Honor Flight, Schwenke said of all the monuments he'd like to see, "I gotta say the Vietnam War Memorial."
Schwenke, who described himself as "81 years and holding," is recently retired after serving over 36 years with the Richfield Volunteer Fire Department. He is also a member of American Legion Post 2522 of Hubertus.
Following his time in service, Schwenke worked many years in the printing industry and eventually for Waukesha State Bank.
Schwenke and his wife, Ellen, met at a New Year's Eve dance while he was on leave and took up a courtship of sorts, writing letters back and forth while he was gone. The couple have been married 54 years. The Schwenke's have three daughters, two of whom are twins, and six grandchildren.
Other veterans from Washington County on the Saturday, October 16, 2021 flight include:
Vietnam Army Gerald Schwenke of Colgate
Vietnam Army Jerry White of Colgate
Vietnam Army David Daniels of Germantown
Vietnam Army Thomas Farvour of Germantown
Vietnam Army Gordon Peszko of Hartford
Vietnam Marines Ralph Waters of Jackson
Vietnam Army Norbert Repinski of Kewaskum
Vietnam Army Daniel Barney of West Bend
Vietnam Navy Arthur Scherer of West Bend
Vietnam Army Angel Santiago of West Bend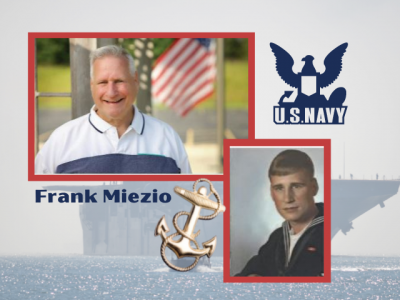 Vietnam Navy Francis Miezio of West Bend. Click HERE to read about Frank Miezio's service.
Vietnam Air Force Preston Jackson of West Bend
Vietnam Marines Michael Norman of West Bend
Stars and Stripes Honor Flight is the Milwaukee area hub of the Honor Flight Network. Founded in 2008, Stars and Stripes Honor Flight has flown more than 7,600 WWII, Korean War and Vietnam War veterans from southeastern Wisconsin on one day, all-expenses-paid trips to Washington D.C.