Washington County, WI – On Saturday, May 20, 2023, Army veteran David "Dave" Wolff, 75, of West Bend, WI, will be joining 14 other Washington County vets on the Stars & Stripes Honor Flight to Washington D.C.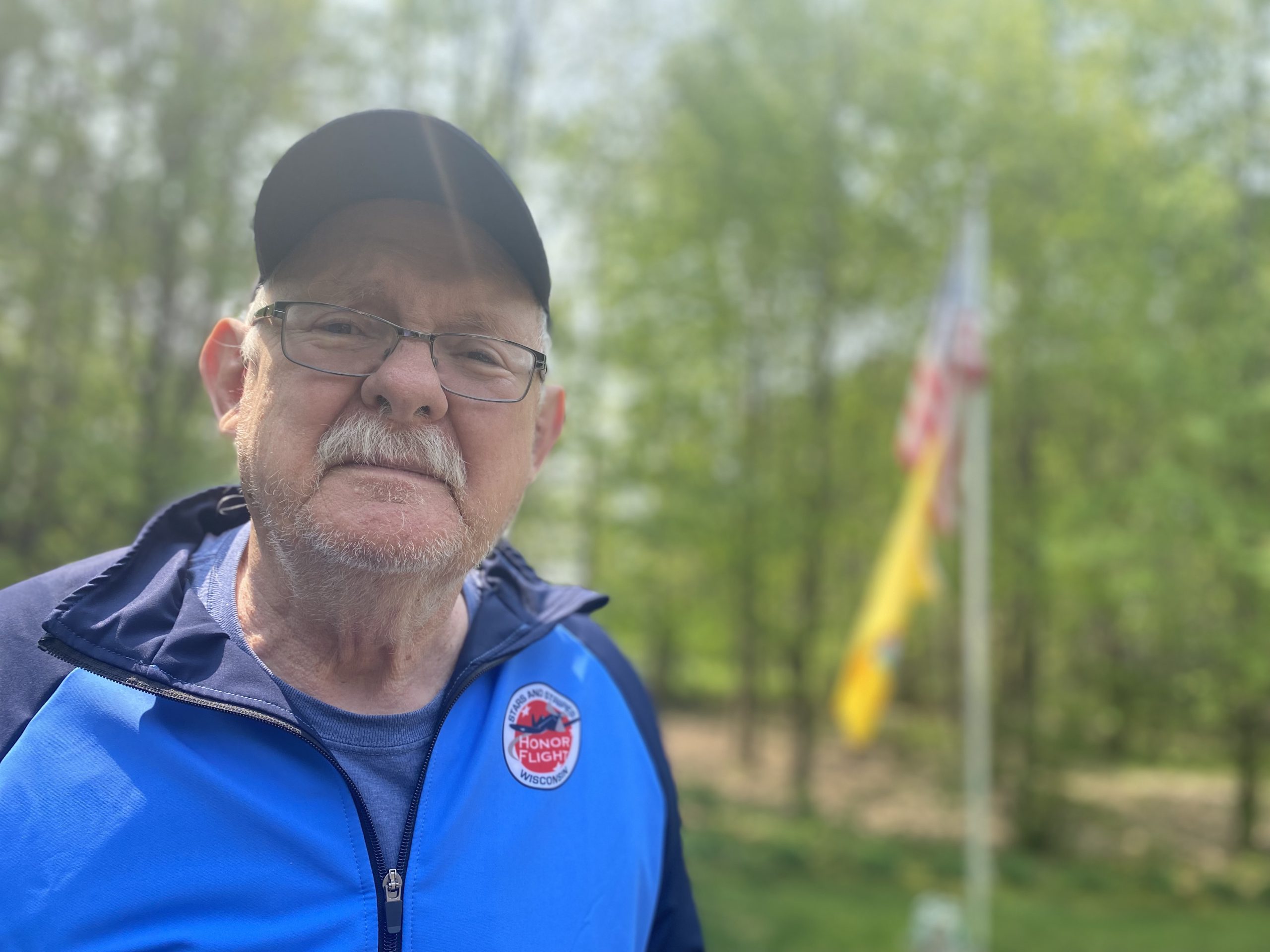 Dave Wolff watched his friends become drafted into the US Army and decided to join them rather than sit on the sidelines. "I had a bunch of buddies that were six months older than me and they were drafted, so I signed up when they went in," said Wolff.
Wollf went to boot camp at Ft. Leonard Wood, MO then on to Advanced Individual Training (AIT) at Ft. Riley, KS to complete his training as a cook but that's not the path he stayed on. "I started out as a cook. When I got to Vietnam I switched over to supply I didn't like cooking over there. I drove supplies between camps," he said.
Wolff was stationed in Pleiku, Vietnam, and spent just under two years in the Army, having attained the rank of E5 before his honorable discharge.
While serving in Vietnam, Wolff helped build an orphanage. "There was a bunch of us guys short with time. We were told if we helped build this thing, we could get out a little earlier. It was like a small schoolroom. It took 3-4 months. We saw the children every day," said Wolff. The project was built during daytime hours as "during the daytime things were slow. Nighttime was a different story…"
There may have been something in the popcorn way back then at the Cedarburg Theater because that's where Wolff met his wife, Kathie, who was employed by the movie theater. They have been married for 53 years and have two adult sons, Dan and Mark, as well as two grandchildren.
Following his time in service, Wolff returned to the job he held before he enlisted. He was employed by a small business as a mechanic, followed by working in the rental department for a total of 42 years with the company before retiring.
In his retirement years, Wolff finds watching his grandchildren's volleyball and baseball games enjoyable as well as spending time with friends and tinkering around the house.
Wolff is involved with his church, Emmanuel UCC in West Bend.
"I'm looking forward to taking my son with me [on the Honor Flight] and I'm anxious to see how he likes it. I've been there before and I want to see it again, especially the Changing of the Guards," said Wolff. Wolff's son, Dan, of Belgium, WI, will be his chaperone on the flight.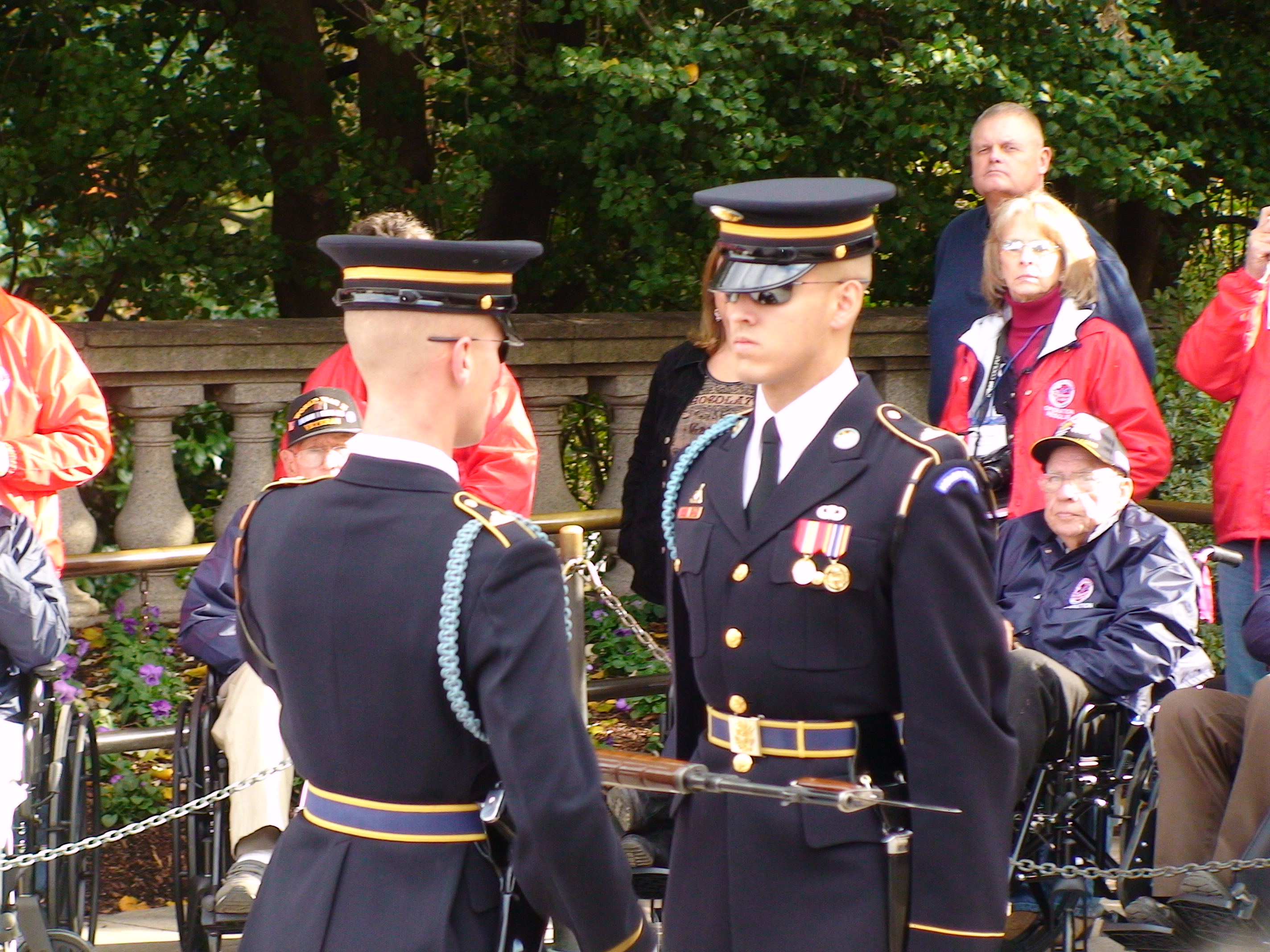 Wolff is one of 15 veterans from Washington County, WI
that are traveling on the May 20 Honor Flight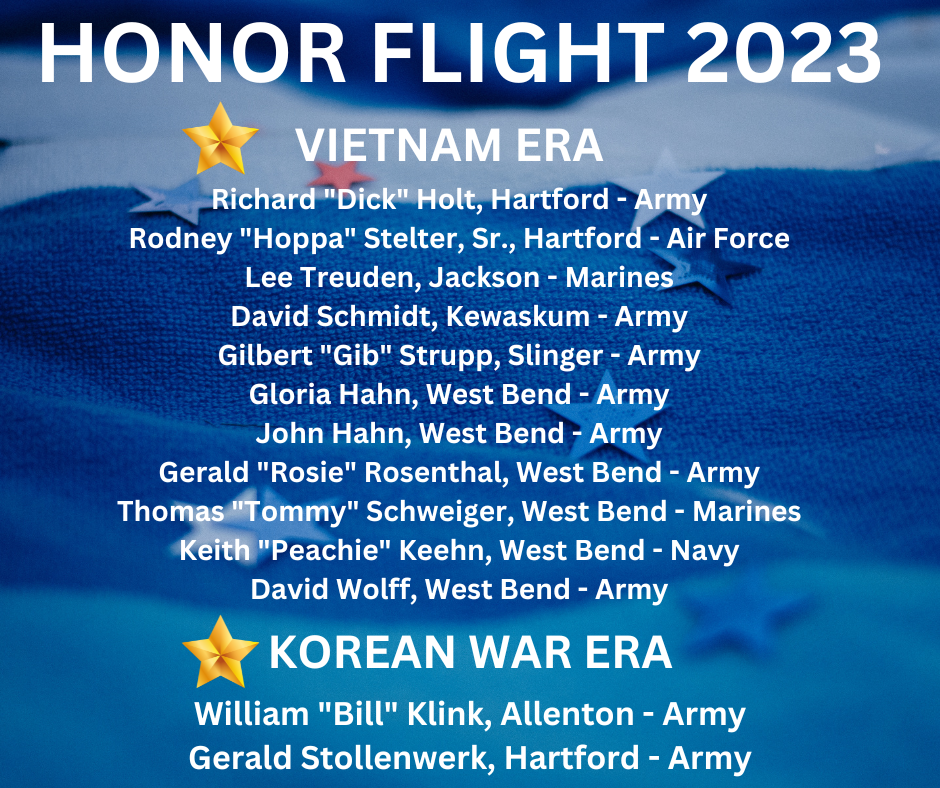 While 15 veterans from Washington County, WI are on the May 20, 2023 flight, two have asked that their names not be published.
Click HERE for more stories on Washington Co., WI veterans on the May 20 Honor Flight.
Stars and Stripes Honor Flight is the Milwaukee area hub of the Honor Flight Network.  Founded in 2008, Stars and Stripes Honor Flight has flown more than 7,600 WWII, Korean War, and Vietnam War veterans from southeastern Wisconsin on a one-day, all-expense-paid trip to Washington D.C.