West Bend, WI – Francis "Frank" Bruce, Miezio was born in Milwaukee, Wisconsin, on November 28, 1945. His father, Stanley, worked as a supervisor for the Milwaukee Transport Services Company, and his mother, Eleanor was a homemaker. His older brother, Thomas, was a special needs child. His sister Madelynn, also a Cedar Ridge resident was, and remains, 11 months older than Frank.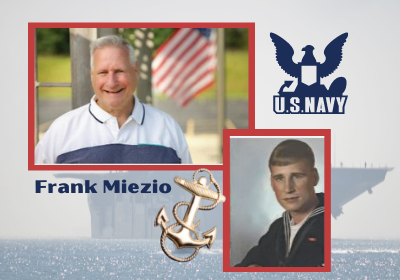 Over the years, Frank's parents cared for 32 foster children, making the Miezio household a busy one with plenty of diapers.
Frank's early schooling was in the Greenfield and Greendale area, and he attended high school at a Catholic seminary boarding school in Canton, Ohio. Beginning in 1963, he studied at St. Joseph's College in Indiana for two years and then at St Mary's for his "silent year" studying in the morning and working in the afternoon. No television, radio, newspapers, or magazines were allowed.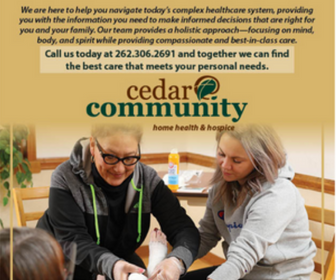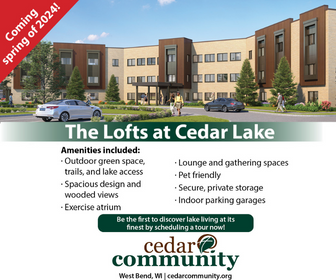 In August 1966, Frank Mizel made a decision that changed the entire course of his life—he left the seminary. The very next day, he enlisted in the Navy to "see the world."
Click HERE to read the rest of the interview in this month's Cedar Community "Live More" magazine.