November 28, 2021 – West Bend, Wi – It was about 3:30 p.m. on Friday, November 26, 2021 when neighbors in West Bend and Kewaskum noticed a hot air balloon in the northwest sky.
Brave… according to many as temps on the ground were hovering just above 26 degrees.
The pilot was none other than Andy Schraufnagel
Click HERE to see a closer image of the balloon on his profile page.
"I took off about 2.5 miles east of Allenton off Highway 33 in our front yard and landed just north of West Bend halfway from Kewaskum in someone's backyard," said Schraufnagel.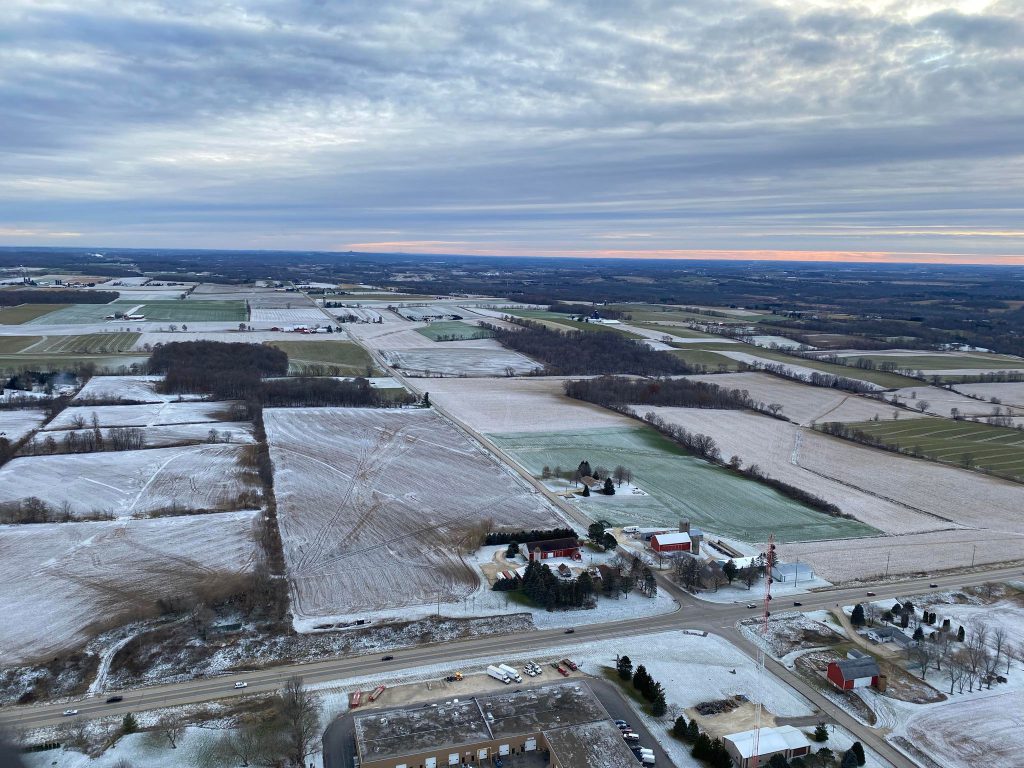 While aloft, Schraufnagel captured some phenomenal photographs.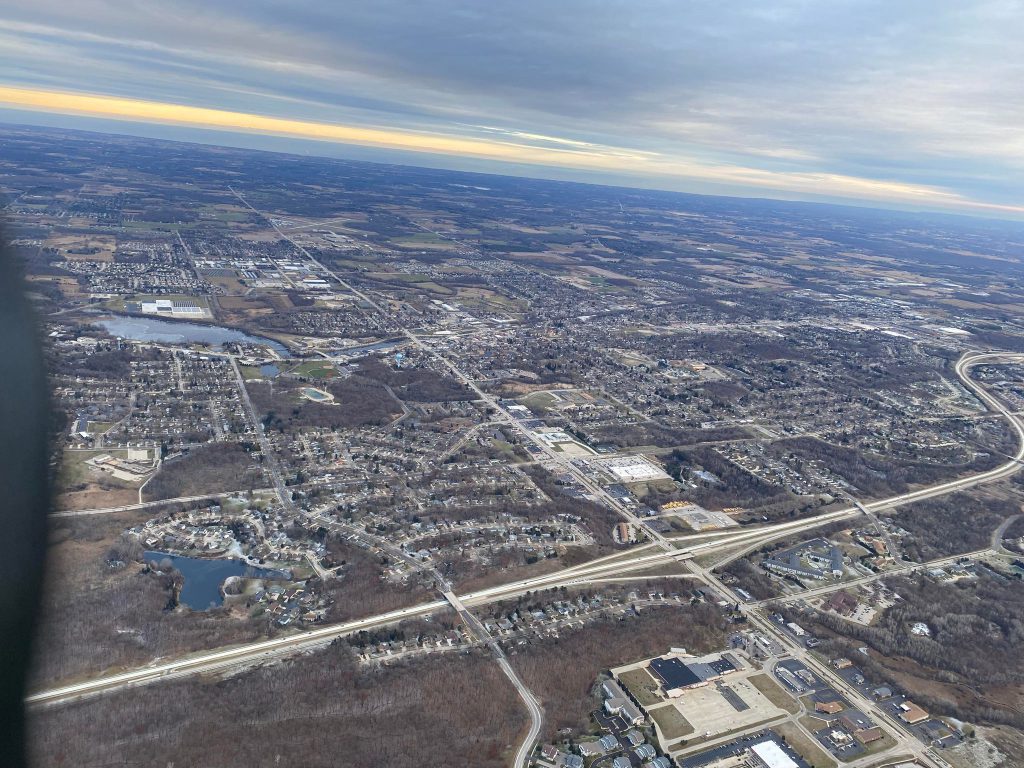 The No. 1 question from those on the ground was how cold it was for those in the balloon, which, at its height was 5,228 feet off the ground. "It was maybe 5 degrees cooler at our highest altitude," said Schraufnagel. "There's no windchill as we move with the wind but nevertheless, we dress for it."
"We do not carry a heater, other than the one to keep us afloat. That one doesn't really provide any warmth for us in the basket though."