HUHS Robotics Team 1091 Banquet | By Samantha Sali
May 31, 2019 – Hartford, WI – The Hartford Union High School Robotics Team 1091, Oriole Assault, had its annual banquet Thursday evening, sharing season highlights and awards.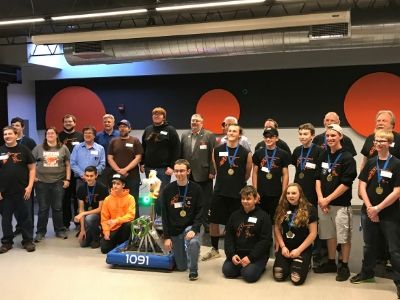 The team, which started up in 2003, won the 2019 Wisconsin Regionals and advanced to the World Competition in Detroit on April 24.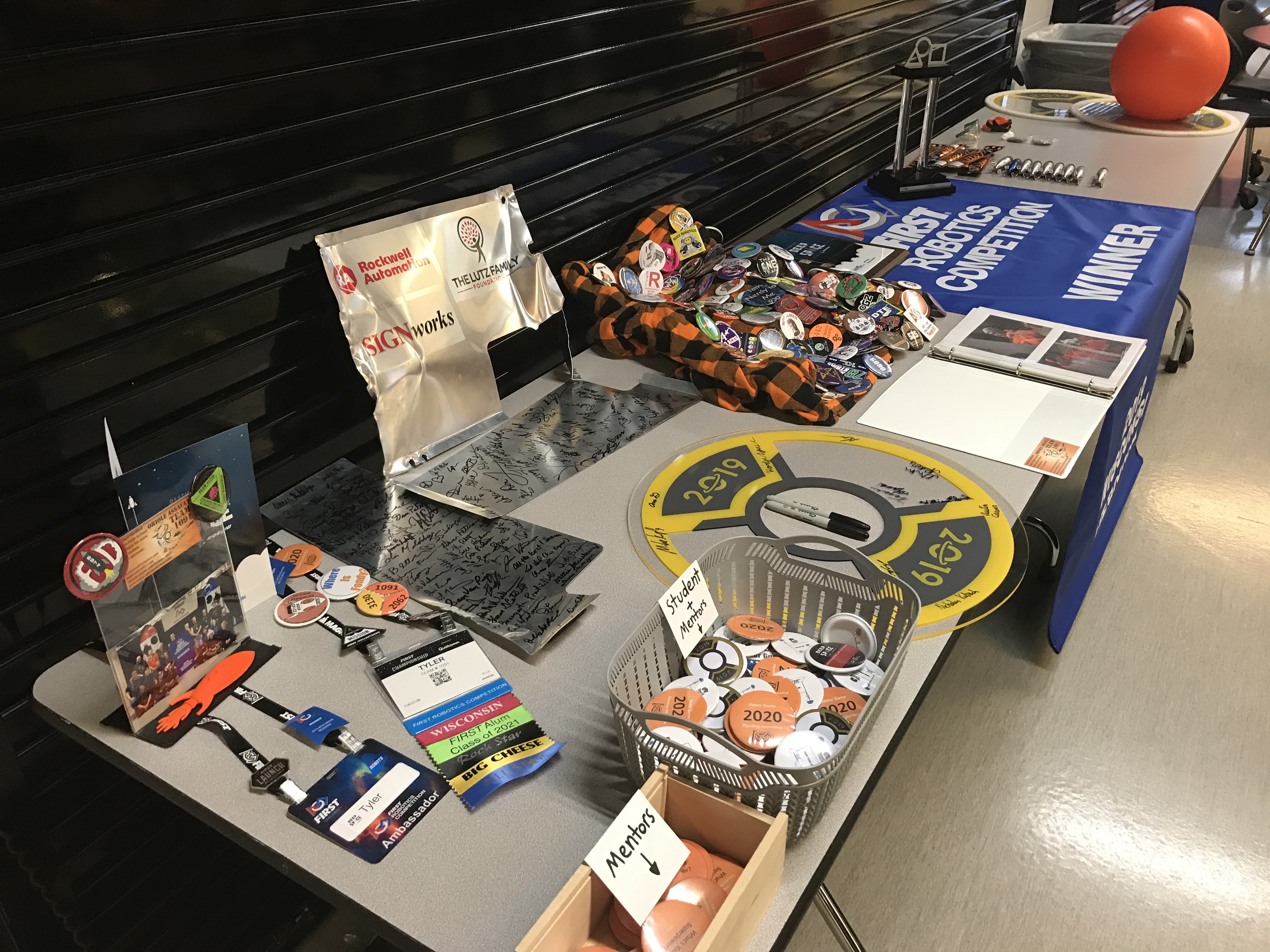 For the 2018-2019 season, the robotics team logged a total of 1139 build hours, with each student averaging at about 75 build hours.
"I'm very proud of them and what they accomplished", said Bill Pfund, one of the lead mentors for the team.
Halfway through the evening, the team brought out the robot that won the HUHS team the 2019 Wisconsin Regionals. "The robot's name is King Lenny, the First," shared team member, Evan Gruszynski. "During building, the design changed and turned into a defense robot…and we were able to bash other robots…".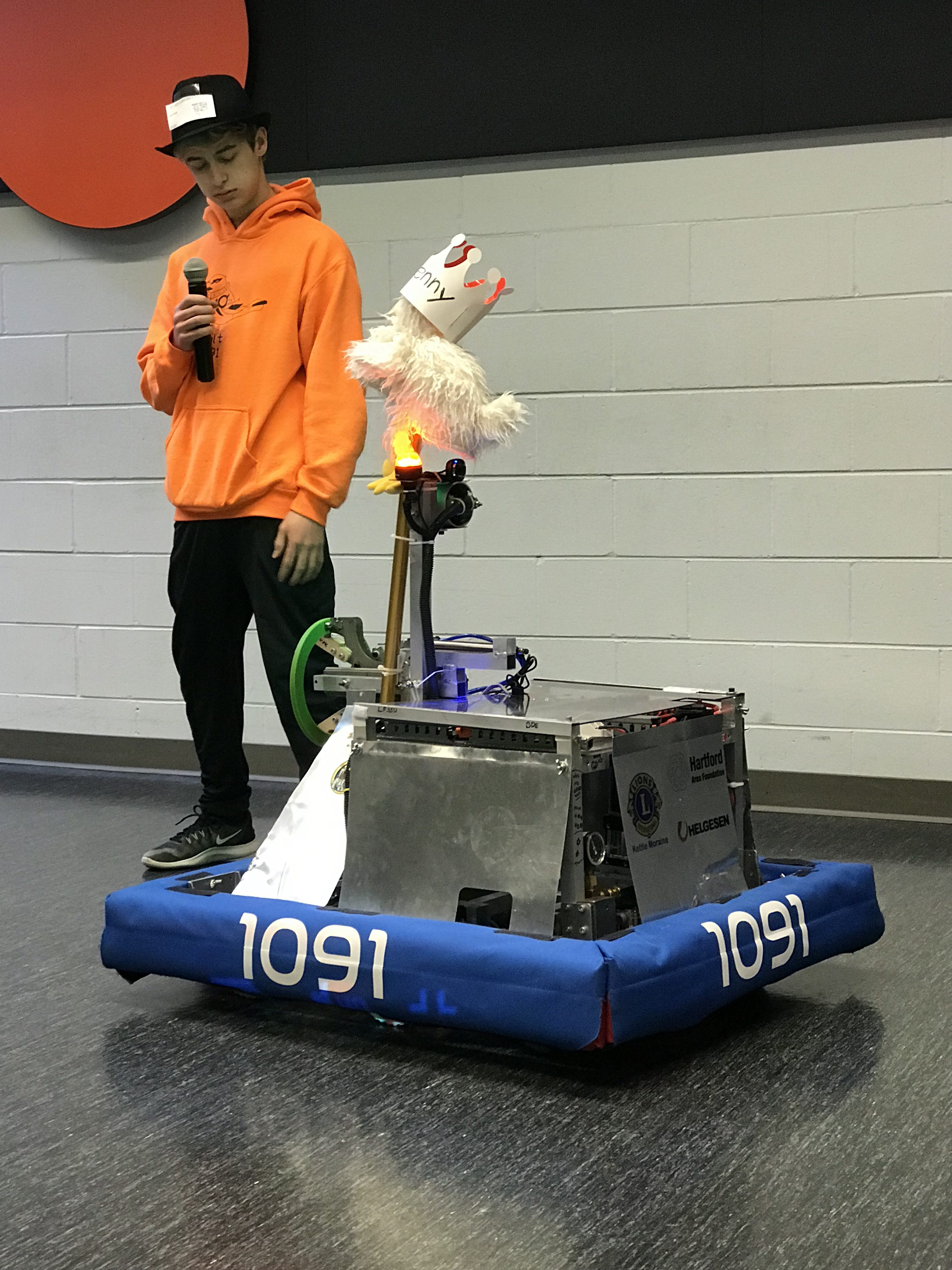 On the top of King Lenny lays a stuffed chicken and paper crown, "The chicken, Sir Clucks-a-Lot, is more than an decoration," said Gruszynski. "We needed something that our driver Travis could see."
There are a total of 19 students on the team (1 senior, 11 juniors, 3 sophomores, and 4 freshman), along with 12 mentors.
Students: Matthew Bear, Travis Rose, Evan Gruszynski, Jason Richards, Francisco Roxas, Jon Diem, Kyle Vinz, Alyssa Lear, Erin Popies, Tyler Richards, Austin Carver, Haidyn Ashwell, Cameron Peterson, Nicholas Kubisch, Joseph Ferrigno, Maddy Jacobus, Shawn Radder, Grant Latham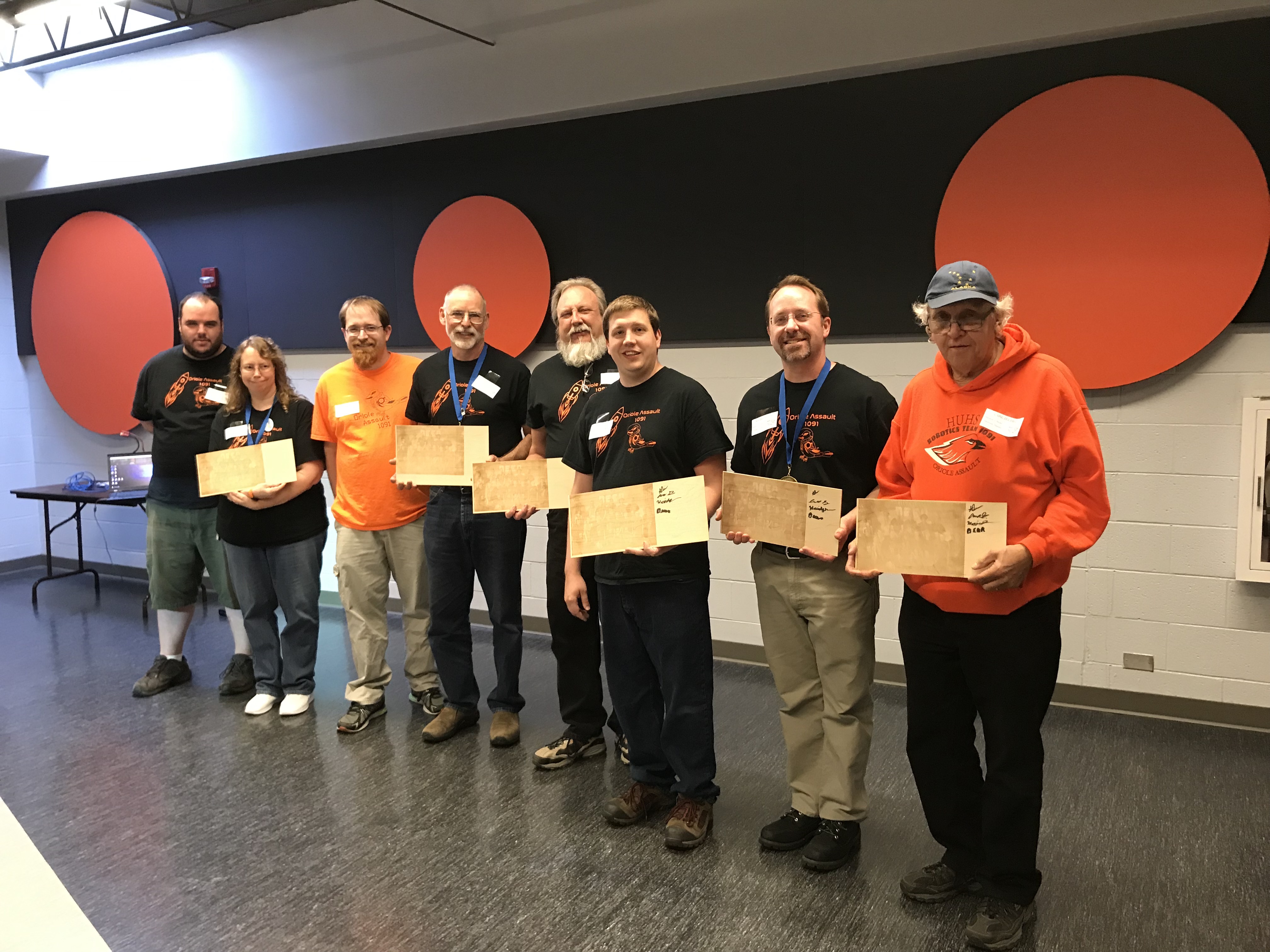 Mentors: Bill Pfund (Lead), Kyle Perrin (Lead), Mike Knipfer (Build), Adrian Moore (Programming), Timothy Perrin (Build), Rena Diem (Business-Safety), Melissa Richards, (Business-Safety), Bill Gates (Programming), Trevor Gruszynski (Jr Mentor-Build), Jerome Kenealy (Media), Carl Zechel (Build), Patrick Madden (Build), Jim Diem (Rockwell Automation), David Gruszynski (GE Healthcare Volunteers), Bernard Krauska (FIRST Volunteer – Build)