It was the Chargers vs. the Chargers as KML posts a shutout victory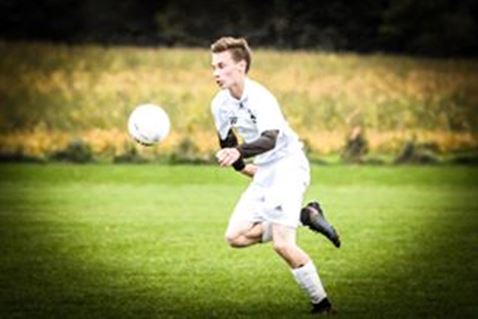 The Kettle Moraine Lutheran Chargers hosted the Chargers of Illinois Lutheran on Friday night, taking the game 1-0.
KML was hoping to avenge a 3-0 defeat to Illinois Lutheran from last season.
Both teams had scoring opportunities in the first half, but spectacular goalkeeping kept the scoreboard blank.
At 61 minutes, Kettle Moraine took the lead. Junior Jacob Moeller's cross found the head of freshman Luke Willis, who pushed the ball into the net.
This goal would prove decisive, as KML's strong defense held on for a shutout win.
The KML Chargers moved to 10-2-3 on the season and will travel to Plymouth on Tuesday with the East Central Conference title on the line.
Photo is of Riley Asen, courtesy of Diane Behm