It's Time to get your Construction Project Ready for Spring | By Emily Liddicoat
Feb. 3, 2019 – Washington Co., WI – With the windchill reaching minus 50 last week, and schools being canceled three out of five days; it may seem like spring is no where in sight. However, in less than 50 days, it will be here. Now is the perfect time to start planning your commercial construction project, so we can break ground when the weather turns.
Below are preliminary items you can complete now to get your project ready for when the ground thaws.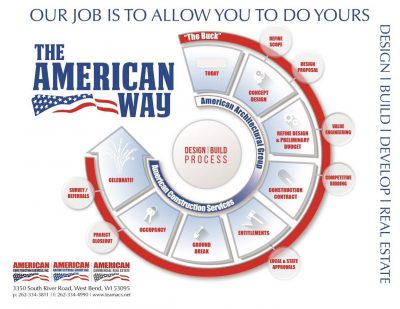 Select your Location: Finding a site is an important step of the construction process. Our real estate brokers have over 20 years of experience and will make the process easy and seamless, as they have local knowledge of potential sites on and off the market. Hiring a broker comes at no cost to the buyer because any fees are paid by the selling entity or person.
Hire Your Design/Build Partner: When looking for a design/build partner, you should look for good communicators. Our experienced architects know the right questions to ask and will work with you to understand your business and your needs. This will help us to create a building that is specifically tailored to your business.
Choose a Lender: The appraisal and loan approval process can take some time, so it is beneficial to get started on choosing a lender as soon as possible. We have worked with some of the best in the region and would be happy to refer you to one.
Get Necessary Approvals and Permits: Prior to construction, approval will be needed from state and local municipalities. The state approval can take a few weeks to a few months depending on their schedule and volume. Local approval takes approximately 4-6 weeks from the time it takes to meet with the city, complete the drawings, submit, and receive approval if the site is shovel ready and zoned appropriately. Once approvals have been obtained, a building permit can be acquired, and your project will be ready for construction.
At American Companies, we streamline the commercial construction process for our customers. Through our American Way process, we work with you from conception to occupation. Give us a call and we'll help you create your American Dream.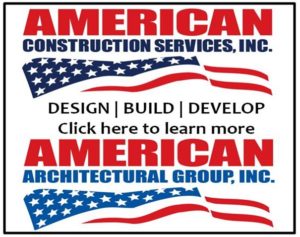 About American Companies:  Together, American Companies are a full-service Commercial Design l Build l Develop l Real Estate firm which includes American Construction Services (ACS), American Architectural Group (AAG) and American Commercial Real Estate (ACRE). Since 1980, ACS and AAG have built a solid reputation through their expertise in construction management, architectural design and structural engineering. ACRE was added in 2018 to round out their portfolio by offering property sales, leasing, management and investment services.
American Companies are based in West Bend, WI and serves the northern Midwest states. They specialize in commercial and industrial buildings including hospitality, medical, retail and multi-family facilities.
At American Companies, "Our job is to allow you to do yours."