UWM at Washington Co. drops a game in Fond du Lac | By Jacob Schmick
Feb. 3, 2019 – Washington Co., WI – UWM at Washington County hosted the Falcons of UWO at Fond du Lac County Friday night.  After a couple days of cold weather, both teams struggled to warm-up from the field with a low scoring first half.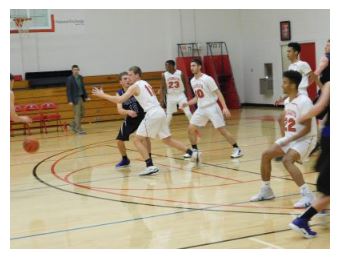 However, the defense caught fire early with both teams as they combined for 11 steals and 4 blocks.
 The Falcons lead at the half 37-33.  The second half started much like the first.  After a couple minutes in, the Wildcats started to knock down shots including two 3-point shots from Ross Waddell and Vinny Skowera.  With the entire half becoming a back and forth battle, the Wildcats found themselves trailing 69-67 with two and a half minutes remaining.  The lead didn't last long for the Falcons as Ross Waddell hit four consecutive free throws, including two technical foul free throws, to give the Wildcats the lead.
 UWO at Fond du Lac County quickly tied the game up with two of its own free throws, and in their next possession, the Falcons knocked down a shot from behind the arc to seal a victory, 79-73.
Ross Waddell lead the Wildcats with 18 points including 8 for 8 from the free throw line.  David Britton added 15 points (all in the first half) and 10 rebounds, and Daniel Britton lead the team with 12 rebounds in his first game of the second semester.  Michael Wallace lead the defensive charge with 3 steals, and Vinny Skowera was a defensive force with 2 blocked shots and a steal.