Jackson, WI – Jackson J-Hawks is a select baseball club with teams for U9 – U14.
The club offers local league play, professional instruction, and all home games are played at Town Hall Fields, 3146 Division Road in Jackson.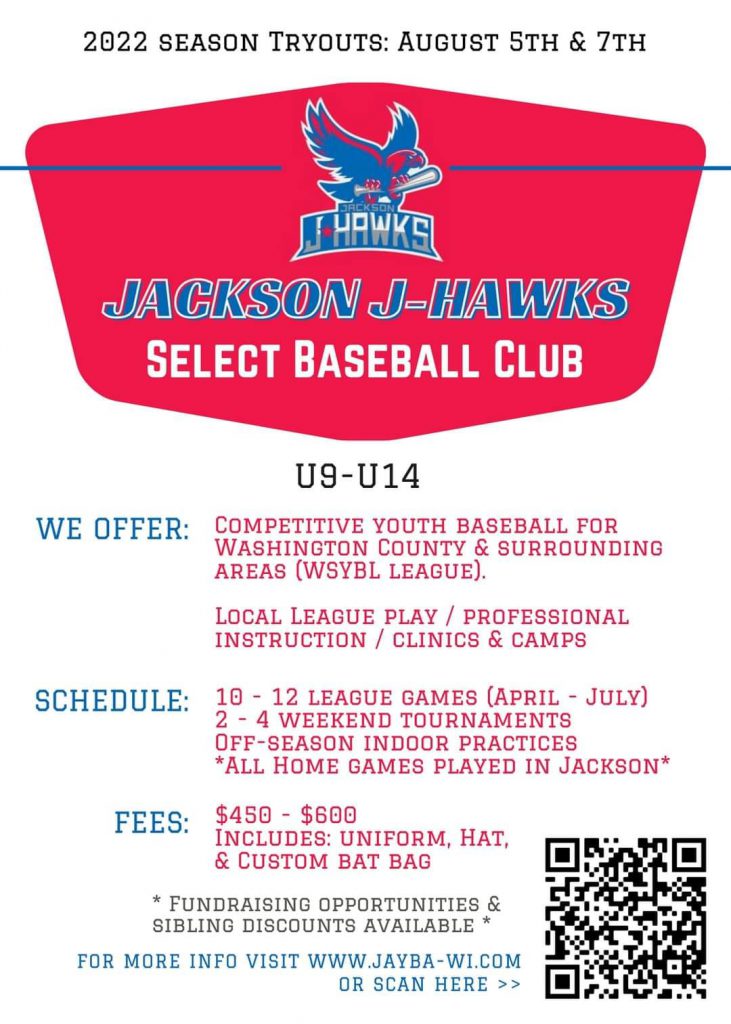 Tryouts are held:
Thursday, August 5, 5:30 pm-8:30 pm
or
Saturday, August 7, 10:00 am-1:00 pm
To learn more or to sign up for tryouts, click the link
HERE
.
(Pre-registration is required.)