Jobs, jobs, jobs. Delta Defense is hiring – Be one of the first 50 people to apply
Delta Defense wants to meet you!
We're growing and we need great people to join our team!  You may have seen our new building going up in town, or maybe you've simply seen us around town.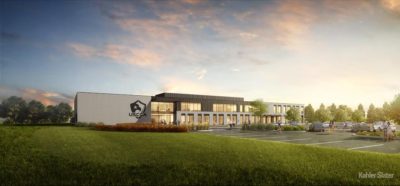 For one night only, we're opening the doors at our current location, 300 S. Sixth Avenue in West Bend, for an "Open House" to meet qualified candidates who want to be part of an incredible company with an amazing culture and benefits.
You'll learn about what life is like at Delta Defense and why we've been ranked as the top medium business in Wisconsin to work for, and as one of the fastest growing companies in Wisconsin.
Over the next year, we're looking to hire 50+ people including copywriters, graphic designers,  marketing project managers, web developers, sales pros, customer service rock stars, and social media.
Serious candidates only!  Be ready to network, introduce yourself to our staff, tour our current facility, participate in a lightning-round style interviews, and learn about this once-in-a-lifetime opportunity to work with us.
We're only allowing the first 50 people who RSVP to attend.  Please bring your most up to date resume.
Click HERE to RSVP.