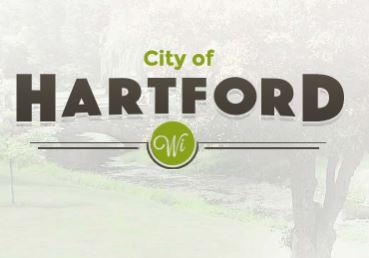 May 28, 2018 – Hartford, WI – The Hartford Taxi is a very important service in the community. It costs very little to both ride however, to continue this service the city is in need of new drivers.  There are currently three part-time openings for taxi drivers.  Applicants need good driving records, must pass all necessary background and drug tests, and have a great rapport with residents.  Customer-service skills are a must.  Contact Lisa Alves at the Hartford Rec Center for more information (262) 670-3730
Jack Russell Memorial Library is hiring a Library Aide.
Jack Russell Memorial Library is accepting applications for a library aide. This part-time position assists library staff and the general public in four main areas: circulation, processing new materials, reference and programming.
Duties include: checking out and checking in materials, collecting fines and making change, shelving, providing public service and other duties as assigned. Excellent customer service, oral and written communication skills, organizational skills and high comfort level with technology required. Must be dependable, flexible and willing to work a varying schedule of mornings, afternoons, evenings and weekends and enjoy working with people of all ages. High School diploma or equivalent required – Library experience preferred. This non- benefited position is scheduled 17 hours per week.
The schedule for this position is based on the needs of library service to the public. Starting pay is $11.84/hour with an increase upon successful completion of a 90-day probationary period to $13.83/hour. To apply, pick up a City of Hartford application form at the Library during regular business hours or print the application HERE.  Completed application must be returned to the circulation desk. The deadline for applications is Friday, June 8, 2018 at 4:30 p.m.