Join us tonight for the 35th annual Slinger High School Jazz Fest | By Ron Naab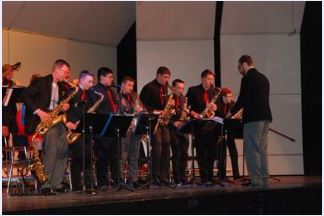 Jan. 11, 2018 – Slinger, WI – Slinger High School Band, Jazz Fest XXXV will be held Saturday, Jan. 13  at 7p.m. in the Slinger High School Auditorium.
Admission is $5.
The Jazz Fest is excellent day for student-musicians from many schools to learn and play a variety of jazz music.
The concert will feature two guest clinicians, Dr. Phil Ostrander (trombone, UW-Eau Claire) and Mr. Brent Turney (trumpet-UW-Stevens Point).
The clinicians will work throughout the day with participating students.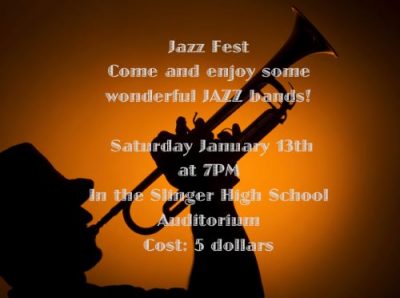 The evening concert will feature bands from area school districts, including: Slinger, Hartford, West Bend, Kewaskum, Sturgeon Bay, and Kaukauna.
The concert will end with Slinger's Jazz 1 performing with the two clinicians.