November 17, 2020 – West Bend, WI – Judith K. Phillips, aka Judy, Jude, Mom, Mimi, Grandma, Silver Fox, and Wizard, moved on to her next adventure on Saturday November 14, 2020 at the young age of 68.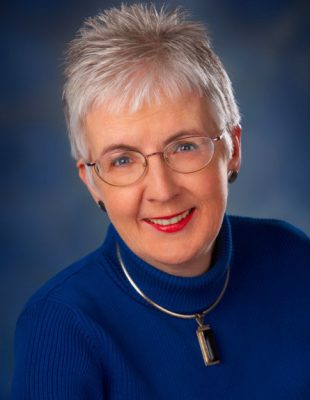 Judy left an extraordinary legacy – not the 'buckets of money' kind of legacy – but the even better kind of legacy that feeds your soul. Words like wise, compassionate, empathetic, supportive, smart, hilarious, amazing, etc. do not do our Jude justice. She was all those things and more.
She gave so much to the things she was passionate about and if you were lucky enough to be her husband, kid, relative, friend or client, she found a way to make sure you felt cared for. Yet as caring as she was for those around her, she also had amazing skills of balance and self-love. She knew exactly how to set boundaries and was a tireless advocate for all of us, teaching the world around her to prioritize mental, physical, and spiritual health.
Her dry and dorky sense of humor will be greatly missed, as well as her love for laughter. She had the best laugh and laughed more than most. Our Silver Fox always intended to live her life to the fullest. There is a sign near the door she used for exiting the house the majority of the time and it states: "what I do today is important because I am exchanging a day of my life for it" and that is exactly how Judy lived. She loved being and feeling alive, she loved giving things that were beyond her control over to the universe and most of all she loved sharing these secrets of the universe with all those that would listen.
Judy had a long career in Social Work, mainly focused on geriatric case management. She was a successful businesswoman and entrepreneur, she started GeriCare of West Bend in 1998. Jude loved to volunteer her time and was active for many years often serving in leadership positions in both AAUW and Inferfaith Caregivers of Washington County.
Judy's sudden departure from us was caused by a ruptured aneurysm. She is joined in the afterlife by her mom and dad Richard and Elizabeth Roder, as well as her older brother Dick Roder.
Mike and Judy met 40 years ago, and married shortly after the tragic and sudden death of his prior wife, Wendy (caused by brain tumor), and we do hope Jude and Wendy are also reunited on the other side, watching down on us all and comparing notes about being married to a Phillips.
As for those of us forging ahead without her….first and foremost we must mention her girls, Libby and Ava, the regal pups of the home. When it comes to humans, Judy had a wonderful life creating many happy memories with her devoted and loving husband, Mike.
Judy very much adored her sister Betsy Jandourek and her kids Jeff and Jenny, as well as her brother and sister-in-law Steve and Dawn Roder and their kids Jake and Rachal. Her in-laws were also some of her favorite people on the planet, Peter and Stacie Phillips and Gerry and Mari Gina Thomas as well as her nephew Max and nieces Grace and Julia.
She and Mike had four kids that she was insanely proud of and many grandchildren that she adored. Her eldest is Tim with daughter Fiona, next in line is Cate with wife Jenna and kids Oscar, Luca, Brandon, Jojo, Xavier and Brielyn, after that is Andy and his wife Aimee with sons Miller and Bryce, and the youngest is Tony with wife Katie and kids Anthony, Camryn, Jovian and Nova.
The family knows that Jude would have wanted a service to wait until it is safe to do so, therefore a celebration service will be held, at a later date.  In lieu of flowers, please send any memorial contributions to Interfaith Caregivers of Washington County (https://interfaithwashco.org/).
The Myrhum – Patten Funeral Home has been entrusted with Judy's arrangements.