Juliene Riffel Hefter wins prestigious 2017 Paragon Award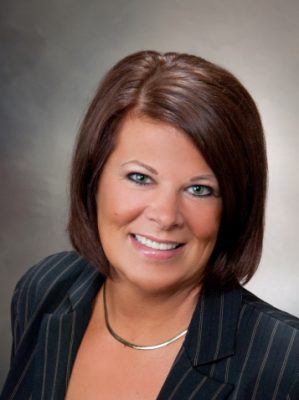 May 8, 2017 – West Bend, WI – A nice honor for Juliene Riffel Hefter of West Bend who was recently notified she will be receiving the 2017 Paragon Award in the category of Recreational Swimming.
Bruce Wigo, CEO/ President International Swimming Hall of Fame, said the award recognizes Riffel Hefter's "outstanding service and contributions towards advancing the aquatic discipline of Recreational Swimming."
Riffel Hefter said she is honored and humbled to receive the award.
"Aquatics has been my passion since I was very young and I've been truly blessed to be able to do what I love to do for a lifelong career and promote drowning prevention and education to so many communities nationally and internationally," she said.  "Being recognized by Pentair and the International Swimming Hall of Fame is amazing and it's especially rewarding as I can remember swimming at the Hall of Fame pool for college training and it was an experience of a lifetime. Getting recognized there will only add to that experience."
Riffel Hefter is the Executive Director/CEO for the Association of Aquatic Professionals. She is a 1982 graduate of St. Frances Cabrini School, a 1986 graduate of West Bend West High School and started her career as the Manager of Recreation Services for the City of West Bend.
The award will be presented Friday, August 25, 2017 at the International Swimming Hall of Fame in Fort Lauderdale, on the occasion of the 2017 ISHOF Honors Weekend.