Kettle Moraine Lutheran Chargers victorious against Waupun | By Megan Himm
December 21, 2019 – Jackson, WI – In a game of three-pointers and fouls, the Kettle Moraine Lutheran Chargers were able to beat the Waupun Warriors 66 to 48. KML had six different players make threes, for a total of eight throughout the game.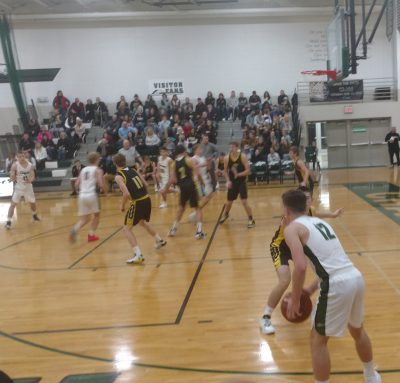 Both teams had 8 fouls in the first half. In the second half, KML only had 7 fouls compared to Waupun's 10. Both KML and Waupun scored more during the second half, KML scoring 31 at the end of the first, and 35 during the second. Waupun scored 21 during the first, and 27 during the second half.
(Jacob Stoltz shoots a free throw)
Jacob Stoltz led the Chargers, scoring 18 points. Austin Schaff was close behind with 16 points. Dylan Loduha finished with 13 points.