February 28, 2020 – Jackson, WI – As the regular season wraps up, the Kettle Moraine Lutheran (KML) Chargers defeated the Campbellsport Cougars 76 – 55 during KML's senior night.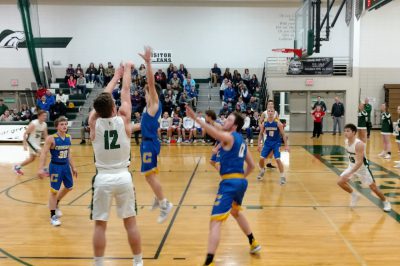 Before the game, seniors were recognized and met their parents on the court for a picture. The extra recognition and added energy helped pump up the players, "It's fun to be in that atmosphere and it just gave a little more motivation to go out and get a win," said Austin Schaff.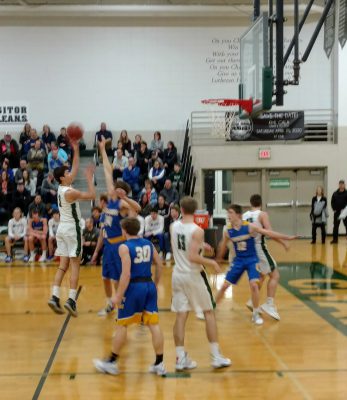 The Chargers were off to a slow start and the Cougars took advantage. However, a 2-point shot by Schaff got the Charges on the board and gave them a spark as described by Schaff. "We played really well together. We trusted each other and enjoyed seeing each other do well and I think that's what helped," he said.
The Chargers were able to regroup and go into halftime up 40 – 25.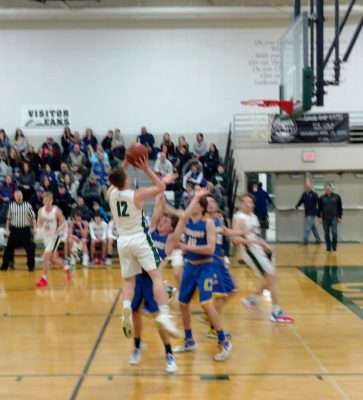 Schaff led KML scoring a season-high of 28 points. Jacob Stoltz was close behind with 22 points. Austin Wagner finished the top three with 8 points.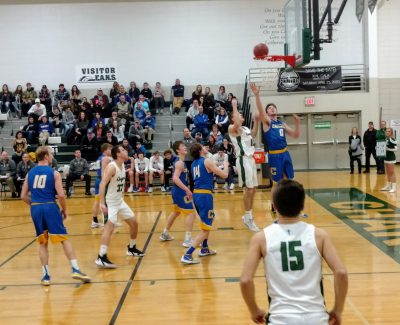 The Charges play University School of Milwaukee at home in their first regional game on March 6. To see how the Chargers last faced off against the Wildcats, click here.